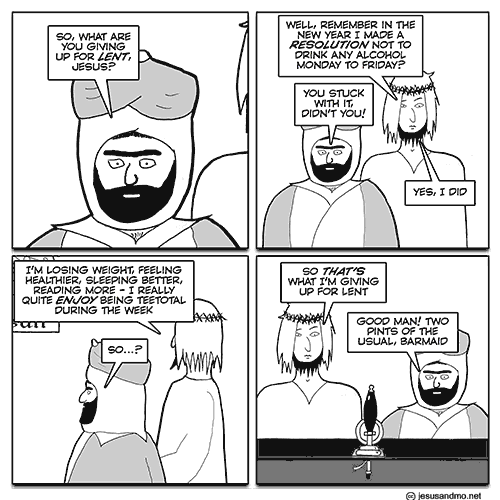 Late Lent joke.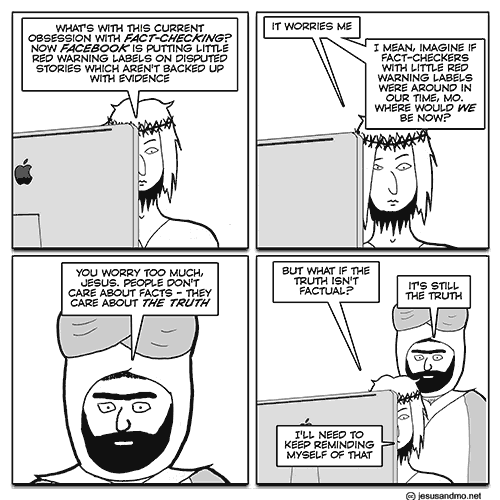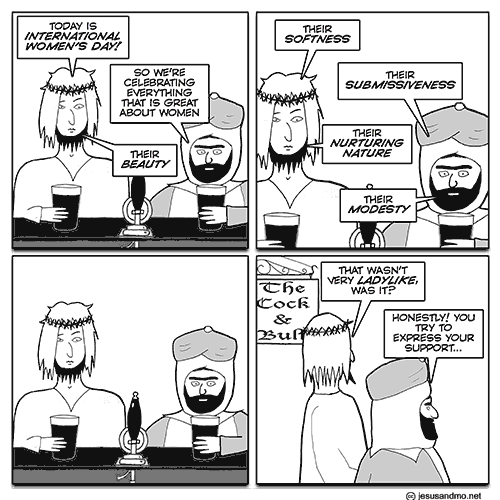 Sheesh! You just can't win.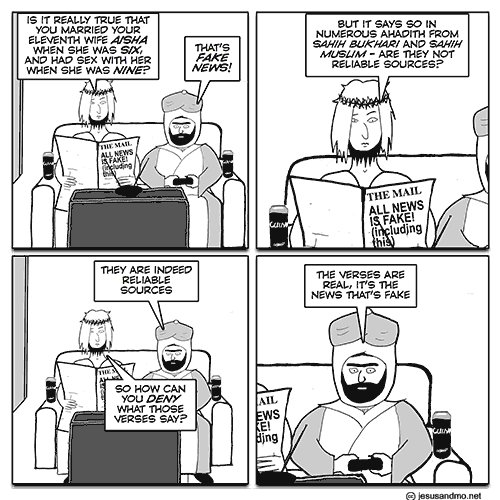 This month's raffle winner is Barbara from Newport Pagnell. She wins a signed, dedicated copy of the most recent J&M collection, Wrong again, God boy.
If you want to join in the monthly raffle fun, or you just enjoy the comic and want to help keep it going, you can become a Patron by going here:

Thanks for reading J&M!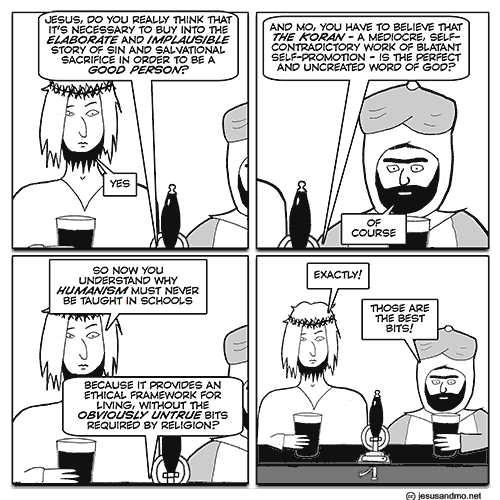 This is the story.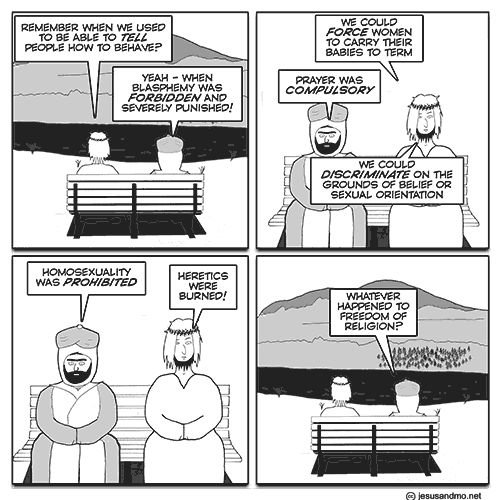 Hey, it's that punchline again!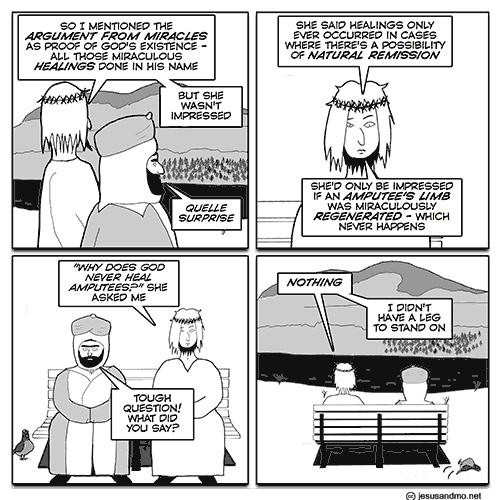 This one's ten years old. The only difference is Mo speaking a little bit of French (I don't know why I think that's funny), and the flip-take pigeon at the end.
I know, we're early. Normal service will resume next week.
(Comic inspired by an old website which hasn't been updated in a while)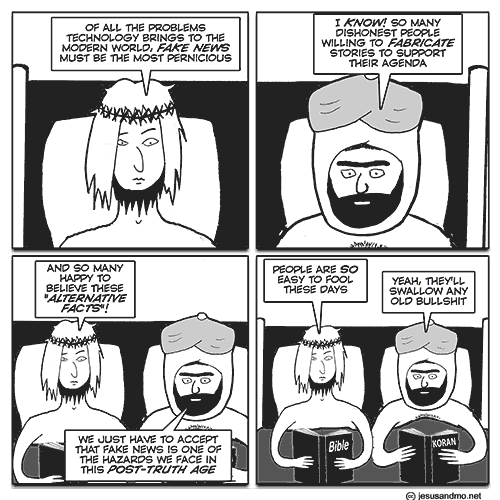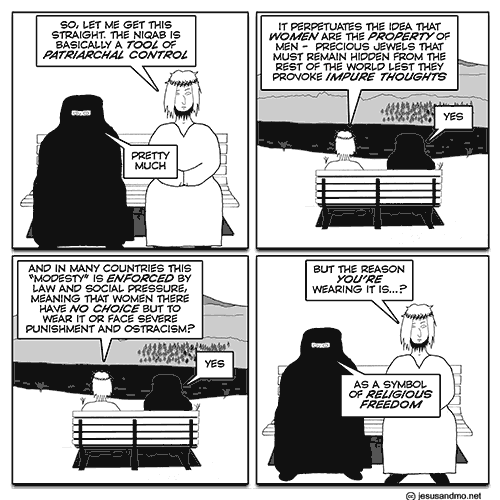 Where on earth did he get that idea from?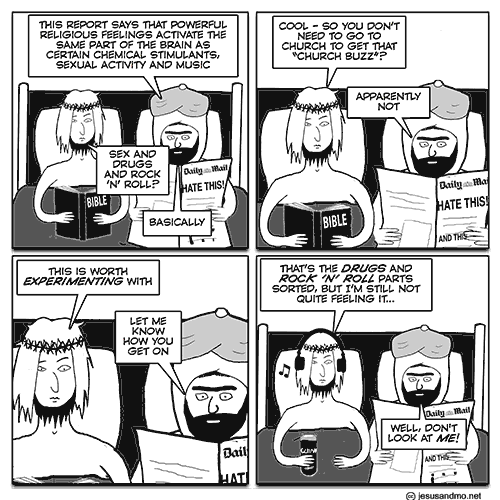 Based on this report.
Thanks and welcome to all the new Patrons of Jesus & Mo. I can't tell you how much I appreciate your support. Every new Patron stimulates that part of my brain that makes we want to keep posting these poorly drawn vignettes of religious satire on the internet.