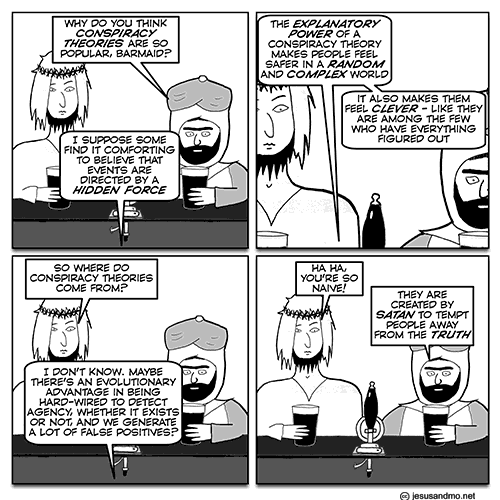 It all makes perfect sense when you think about it.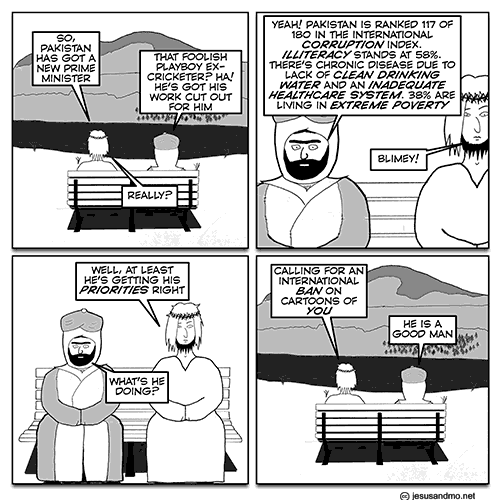 Yeah, it's Imran.
Here's another plug for J&M's upcoming birthday Patreon drive. If you enjoy the comic and want to help keep it going, this is the best way to do it: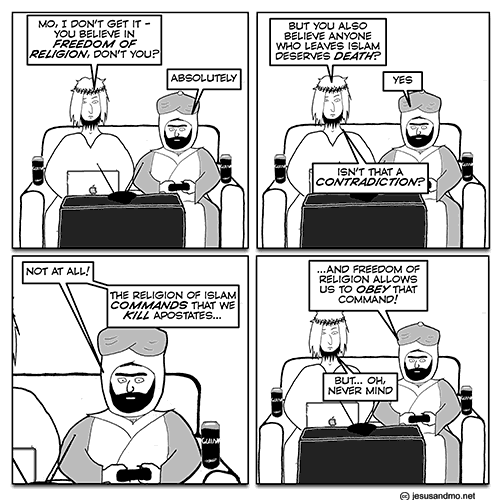 You know it makes sense.
Congratulations to this month's raffle prizewinner, Michael from Illinois. He wins a signed copy of Wrong again, God boy.
As Jesus & Mo approaches its 13th birthday, please consider throwing a little financial encouragement our way each month by becoming a Patron. Apart from anything else, it makes Imran Khan mad: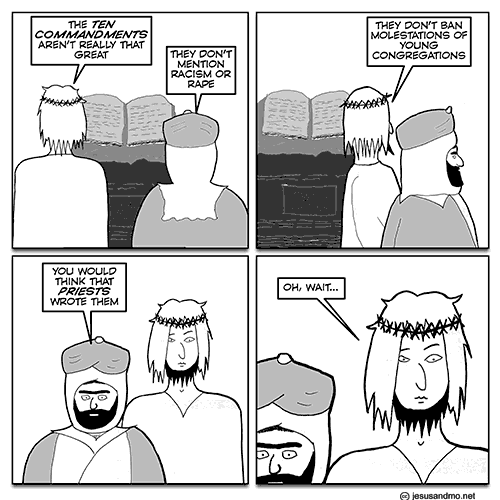 I'm on holiday at the moment, so I dug out this old limerick from 2006. See you next week.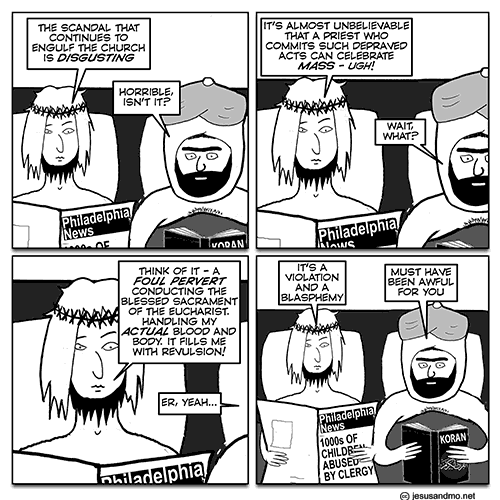 More detail on this phenomenon here.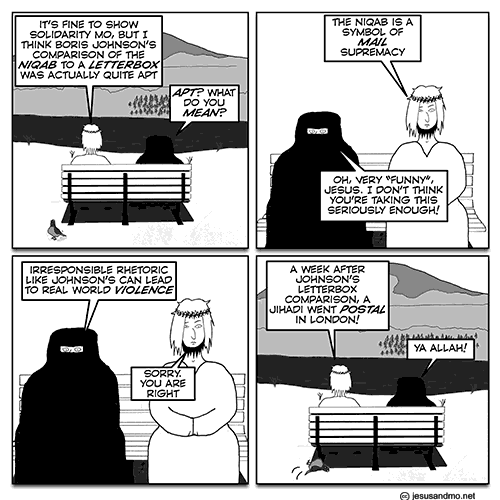 Oh, Jesus. It's all in the delivery.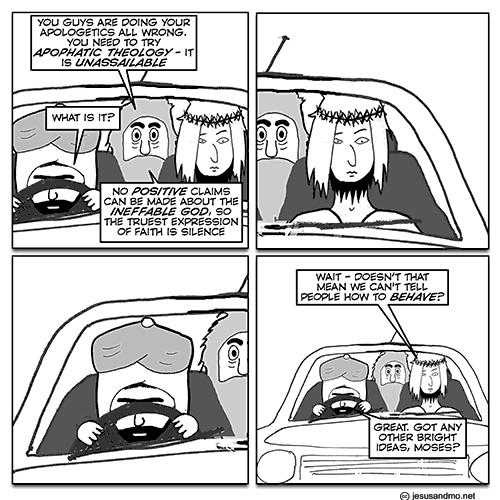 A resurrection from 2009. Innocent times.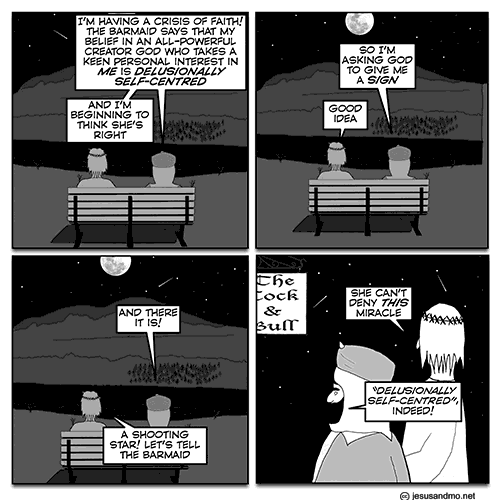 This month's raffle prize winner is long-time patron Rebeca from NV. Congrats, Rebeca, you win a signed book (or a print if you already have the book).
Please consider helping J&M keep going by becoming a patron. Just a dollar a month is all it takes to make Jesus smile!