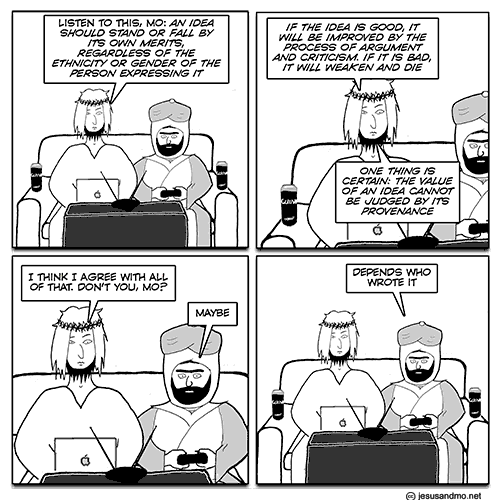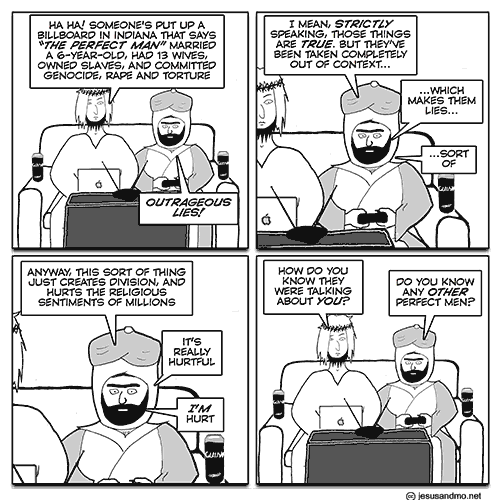 This is the story which prompted this strip.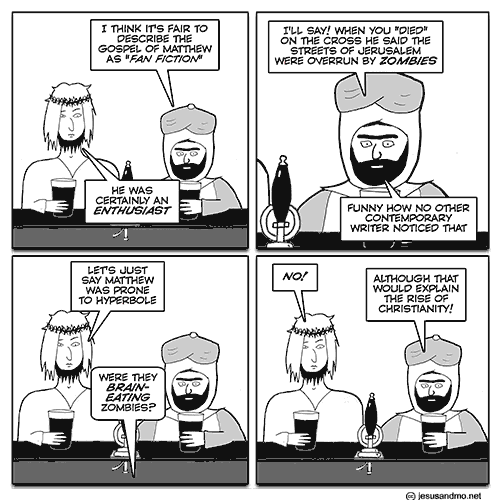 Jesus Christ! It's like World War Z out there today. (Matt 27:51-53)
This month's raffle prize – a signed copy of the latest J&M book – is Andy from Rugby, who has been a Patron for as long as it's been possible to be one. Thanks, Andy, and congratulations!
You can join the fun here: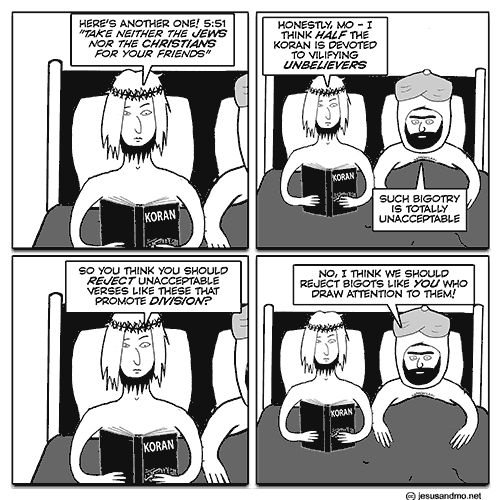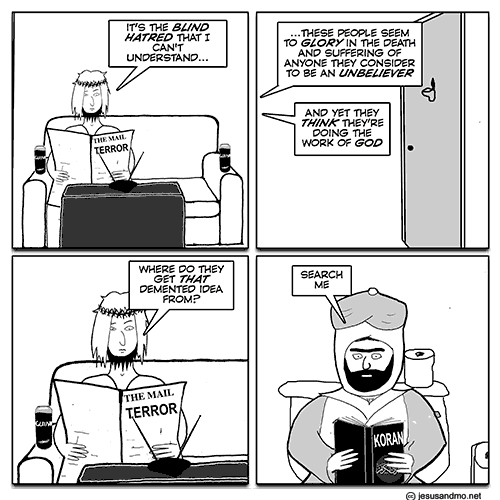 It may not be subtle, but neither is the Koran.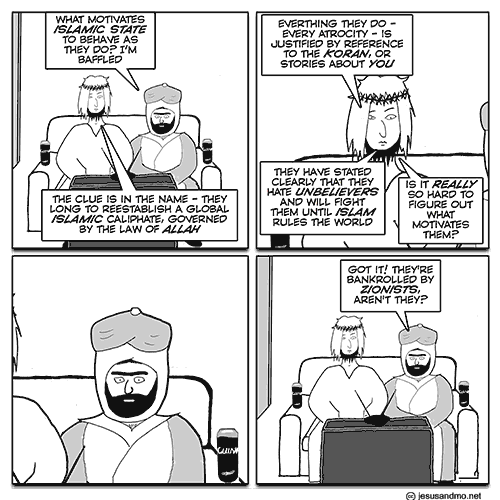 Sorry this is a day late. I wanted to watch ISIS: The Origins of Violence first.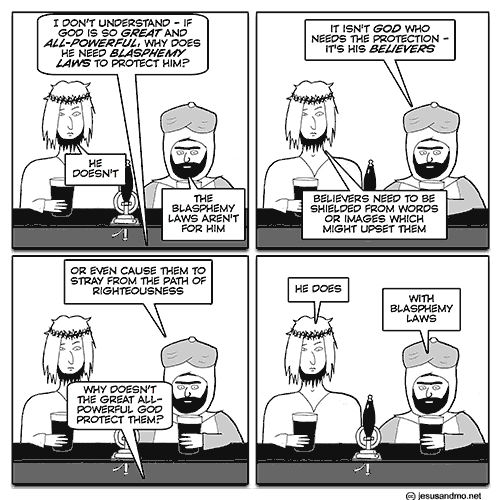 The barmaid walked right into that one.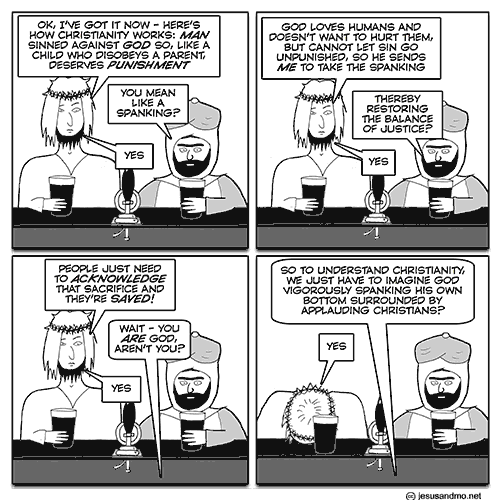 That's Christianity dealt with. Frankly, it's hard to see how it can recover from this.
Congrats to Marc from Germany on winning this month's raffle prize! He became a Patron in February, and now gets a signed, dedicated copy of the most recent J&M book, Wrong again, God boy.
You can join the fun here: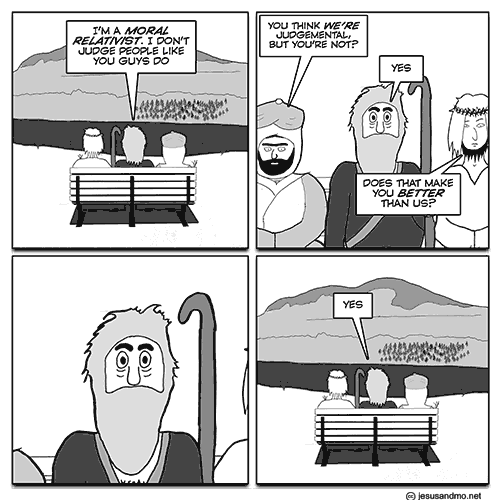 He's so nonjudgemental it's unbelievable.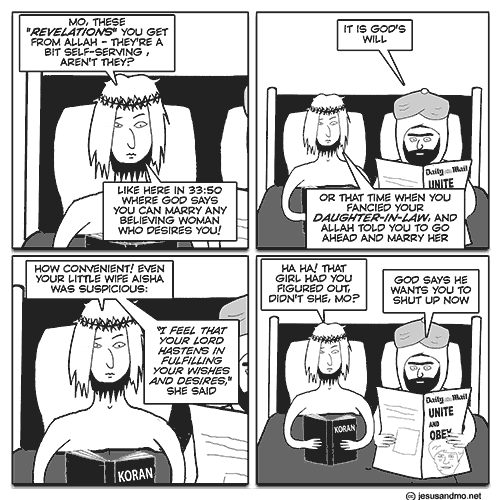 The wife-of-an-adopted-son story is from Koran 33.37, and Aisha's observation is from Bukhari 6:60:311.