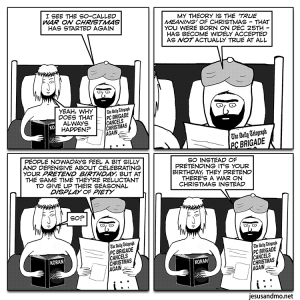 Prompted by this from The Telegraph (stop loading before download is finished to see full article)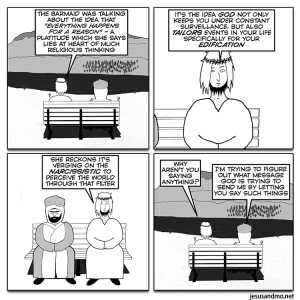 Today's comic happened for a reason.
Edit: Thanks to OtterBe for reminding me that today is this comic's SIXTEENTH BIRTHDAY! Sixteen years of happy blasphemy and still going. Thank you all, lovely readers.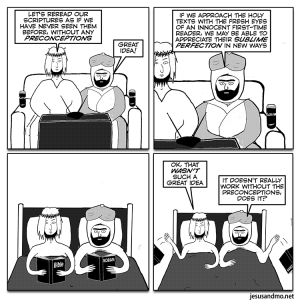 They won't try that again.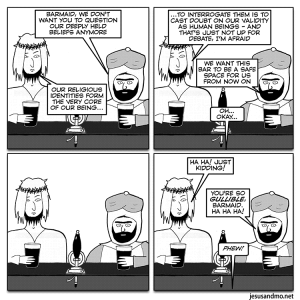 Back from holiday. What have I missed?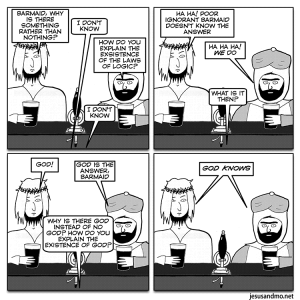 Final edited resurrection. Normal service will be resumed next week.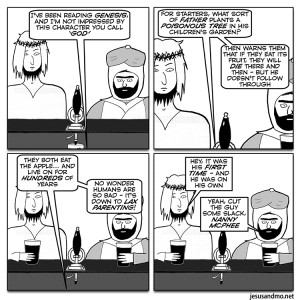 Still on holiday, hence another resurrection. This one is over 15 years old.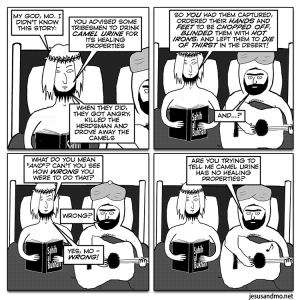 An edited resurrection today, while I am on holiday. It references a hadith.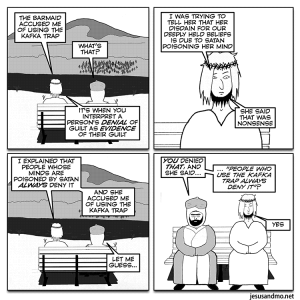 They hate it when she does that.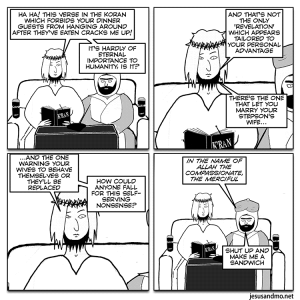 Revelations references: dinner guests, stepson's wife, replacement wives.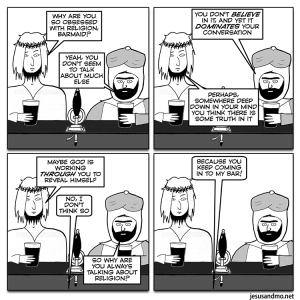 It keeps coming in to my bar.