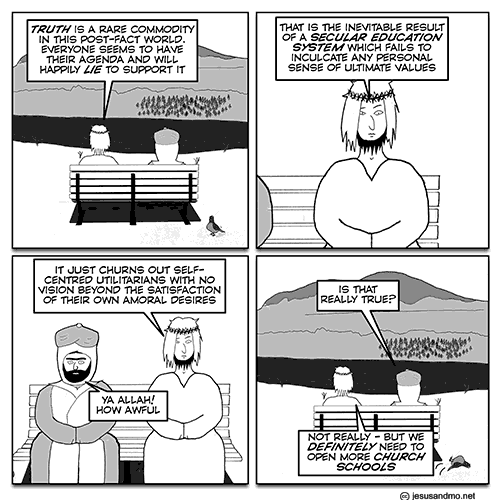 Thanks to this week's guest scriptwriter Justin Welby, the Archbishop of Canterbury, for his help.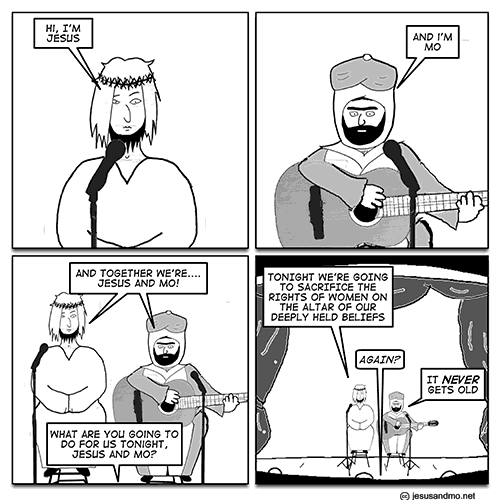 And there have been a lot of cover versions.
This month's raffle winner is Larry from Mountain View. Congrats, Larry!
Join the Patreon raffle fun here, and help Jesus & Mo have a merry Christmas: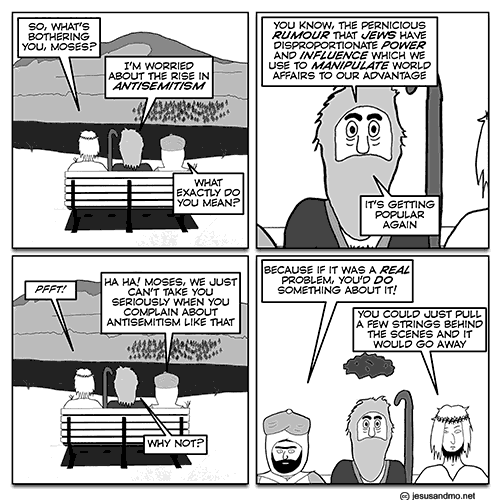 Thanks to everyone for helping celebrate our 12th birthday last week, and welcome to all our new Patrons.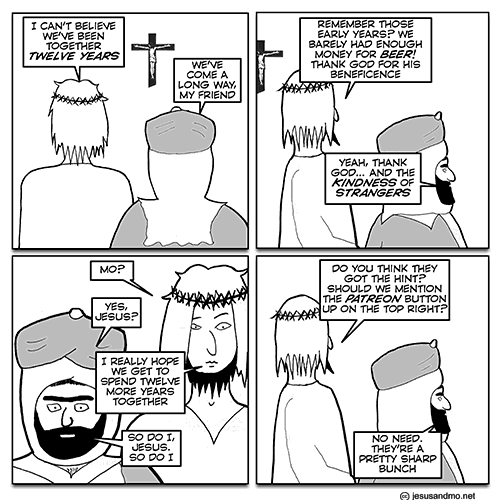 Oh, look. There's one down here as well!
Thank you to all our readers!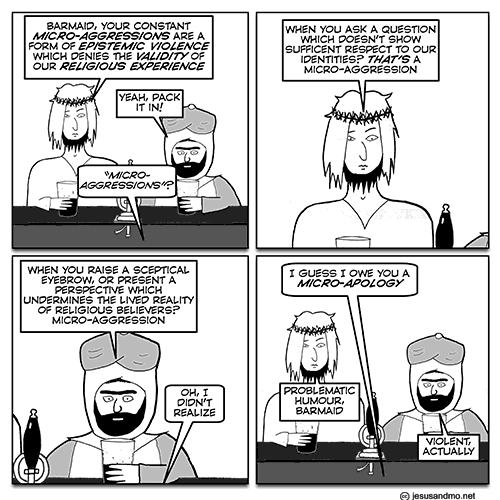 On Friday it'll be Jesus & Mo's 12th birthday! If you want to buy us a present and help us to keep going for another dozen years, why not become a Patron? It needn't cost much: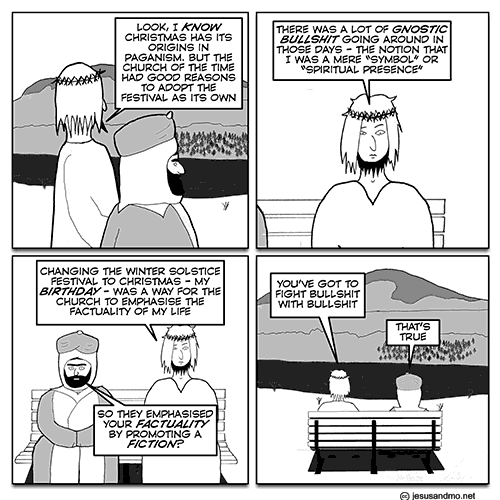 So they say.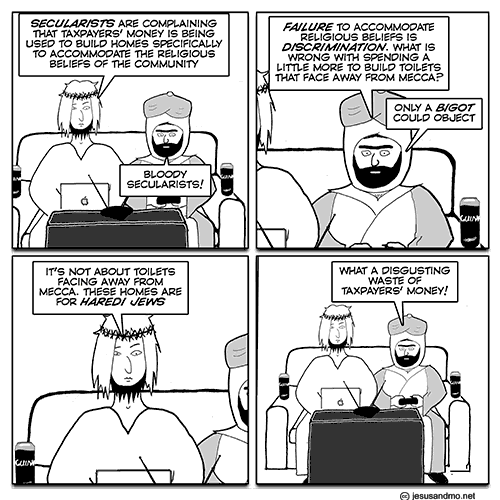 You didn't see that one coming, did you?
Here's the story behind this week's strip.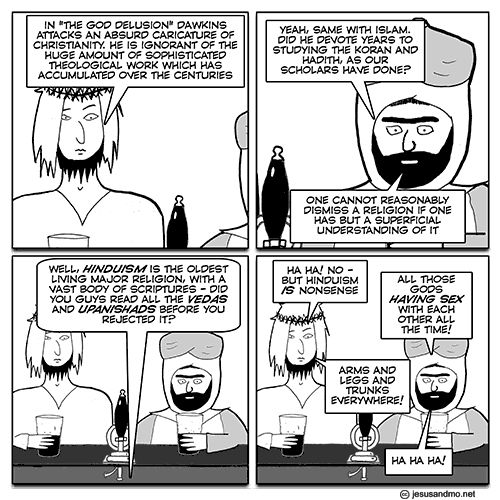 An oldie.
This month's raffle prize winner is Edward from Belgium, who has been a patron for only 2 months.
You can join in the raffley fun here:


(There are currently around 100 in the monthly draw)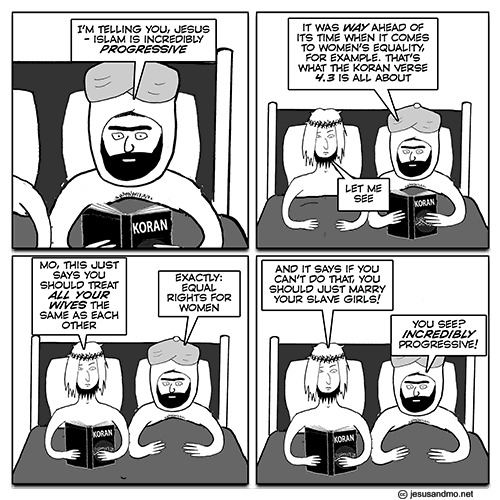 More Qasim Rashid inspired nonsense. Sorry I'm late.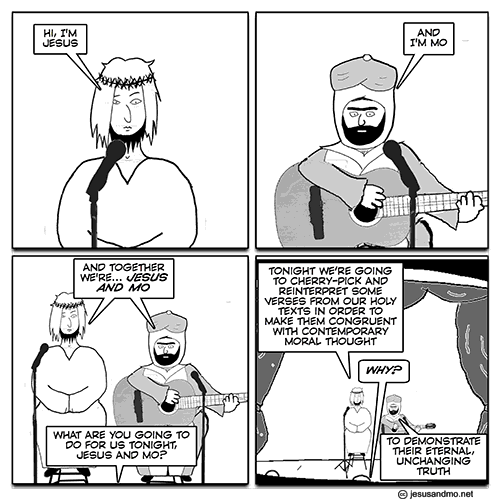 Inspired by this article, which will probably provide J&M with material for another couple of weeks.