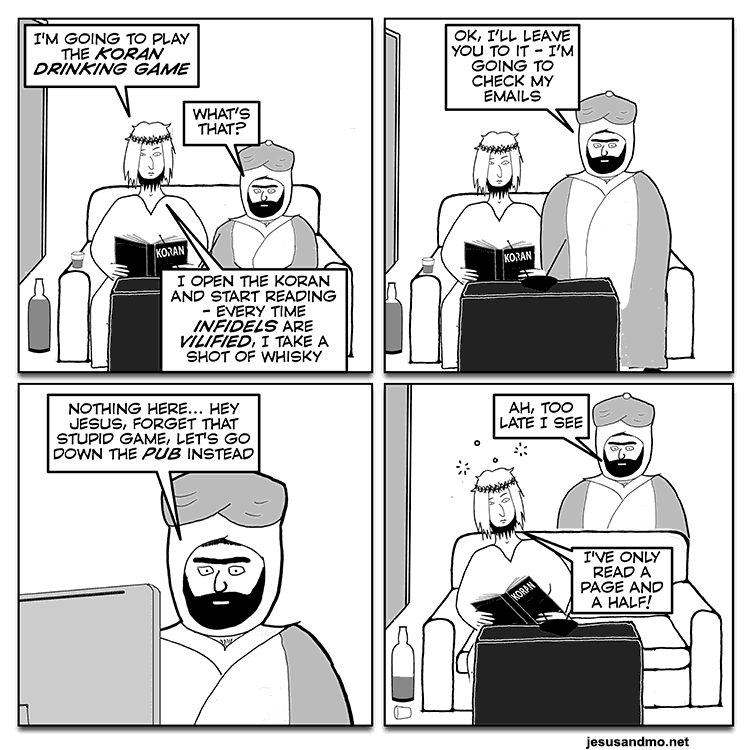 Don't try this at home, kids.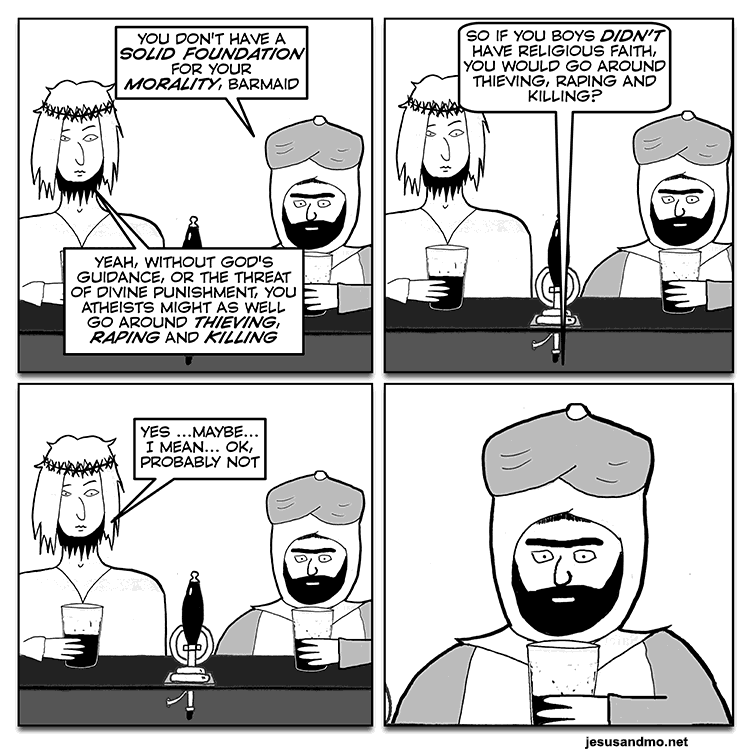 Those were the days.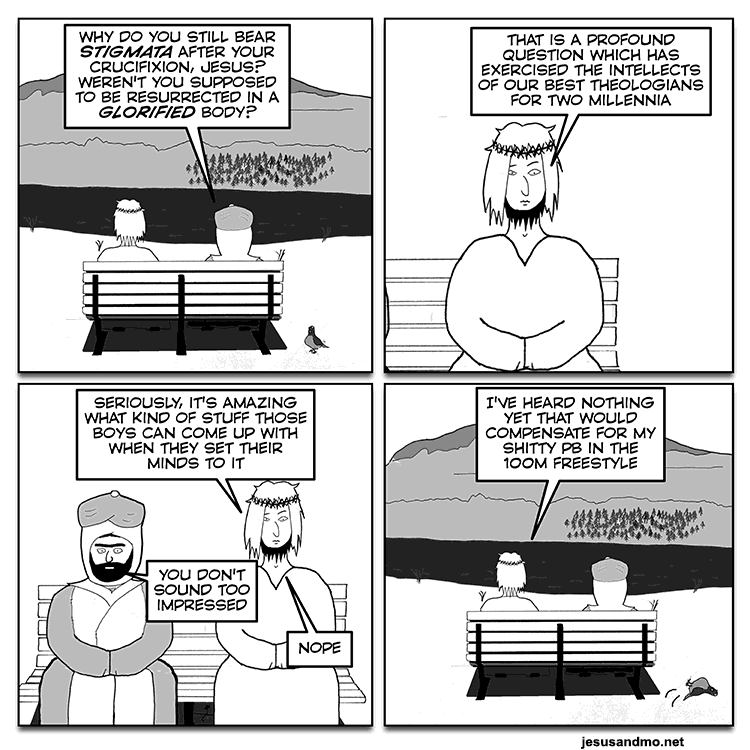 Hat tip to WEIT for the NYT article.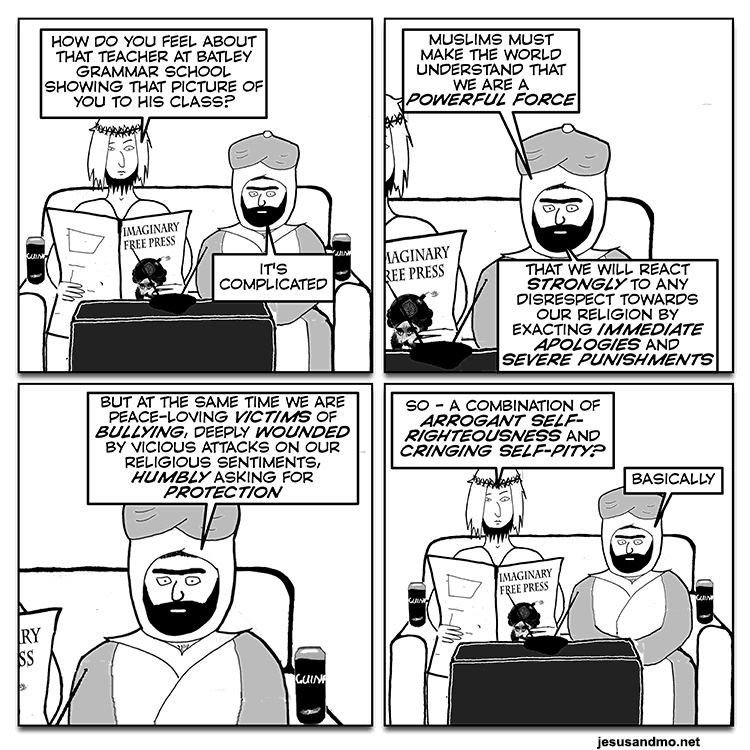 It's an attractive combo.
If you're not familiar with the story, here it is.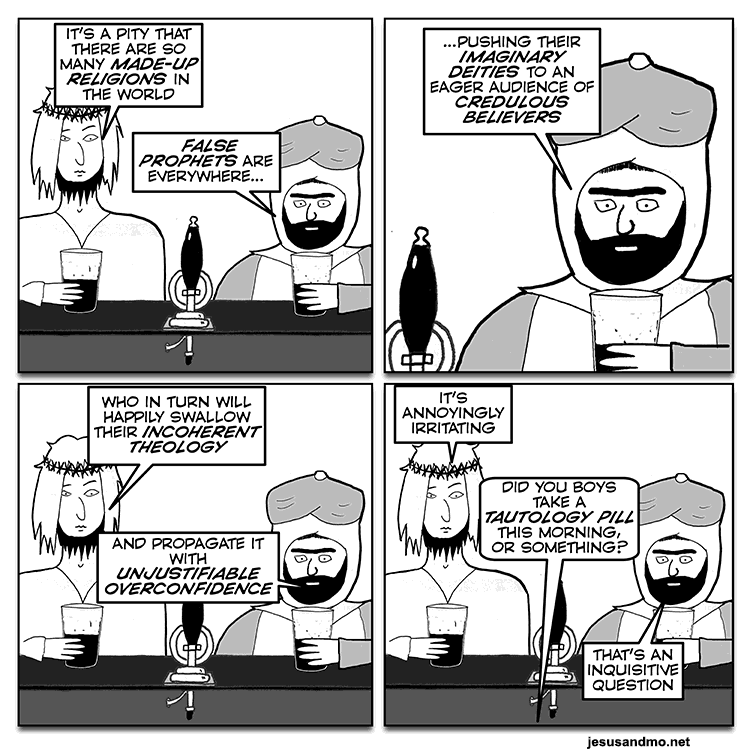 That's a pleonastic superfluity.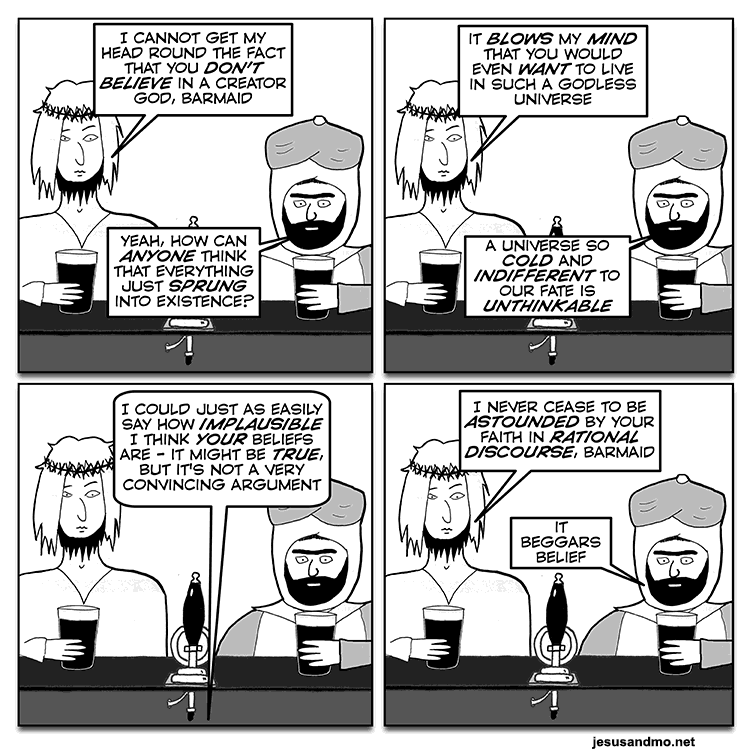 It's unbelievfuckingable!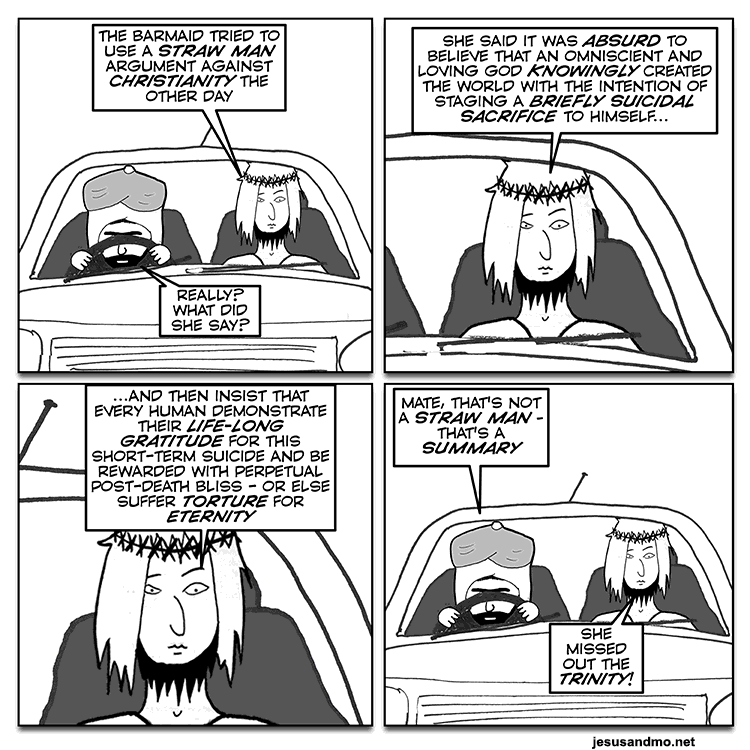 The Trinity would have tied everything together so nicely.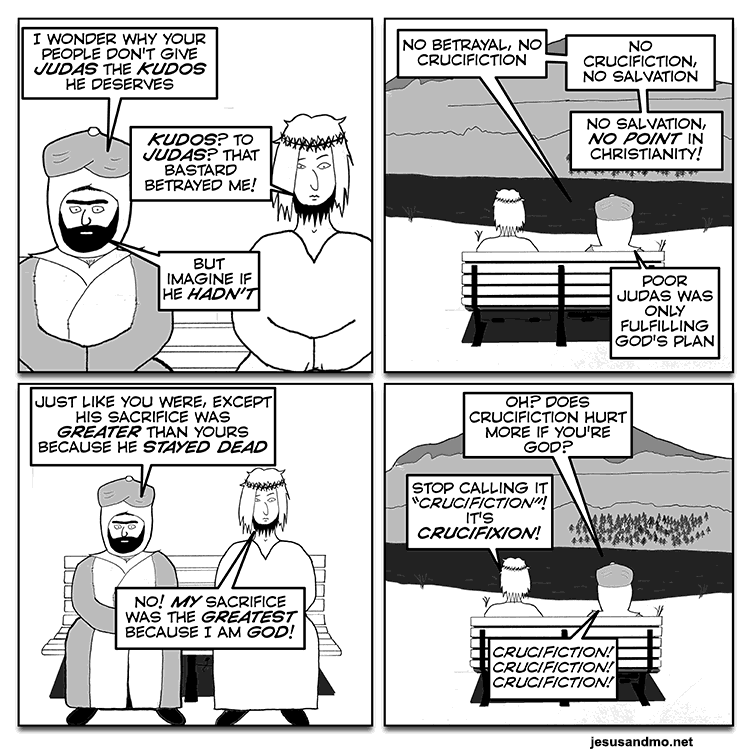 So childish. Kudos to Judas though.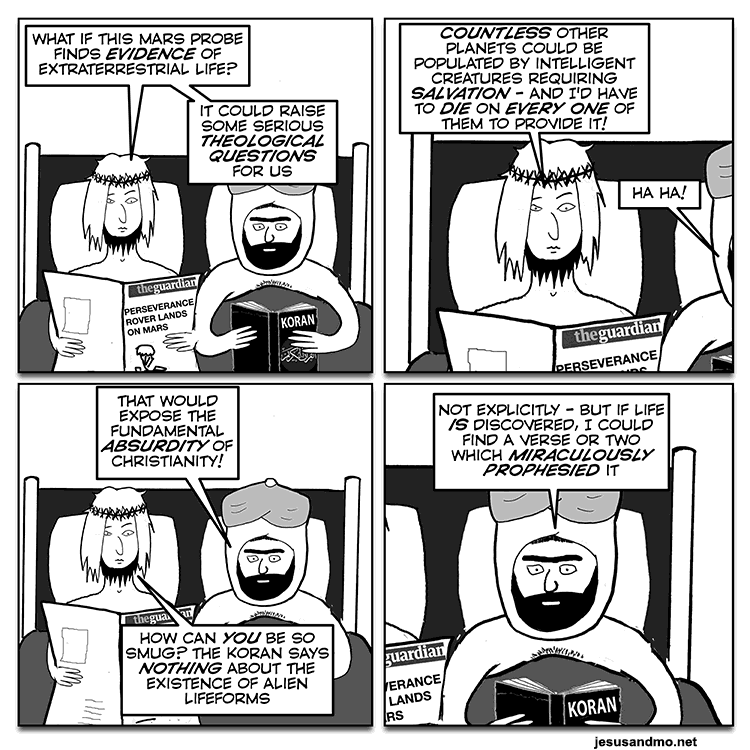 We love it when he does that.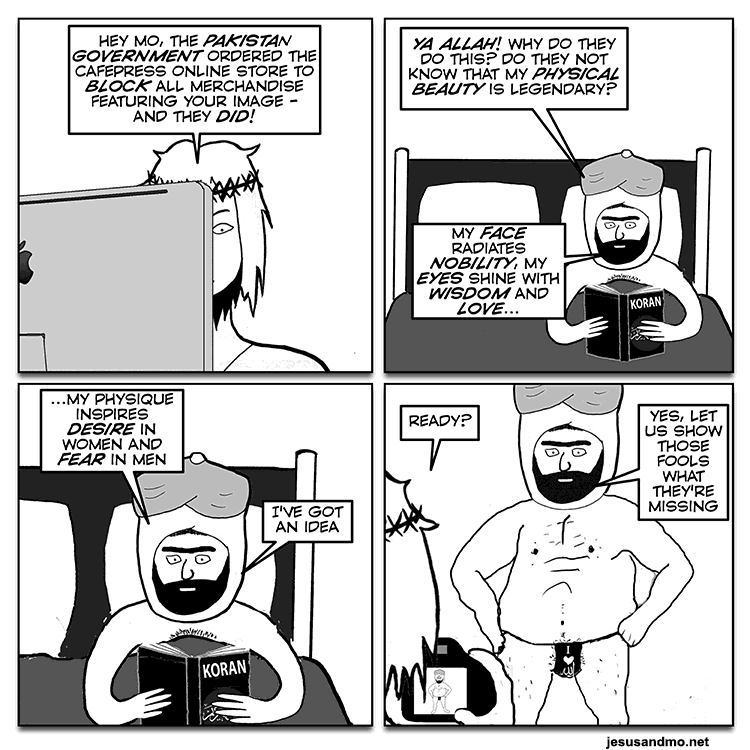 As Jesus reports, after 15 years of selling J&M merchandise, CafePress got a notice from the Pakistan Telecommunication Authority telling them to take down all store items featuring images of Mo. We never made a lot of money from the CafePress store (a 2-figure sum paid out every year or two), but it was nice to offer t-shirts, mugs etc to people who wanted them. Will let you know if we find an suitable alternative outlet who won't buckle at the first hint of protest from a censorious government.
In the meantime, if you'd like to support the comic by other means, please consider becoming a Patron. If you can spare a dollar or two a month, it really helps to keep us going: