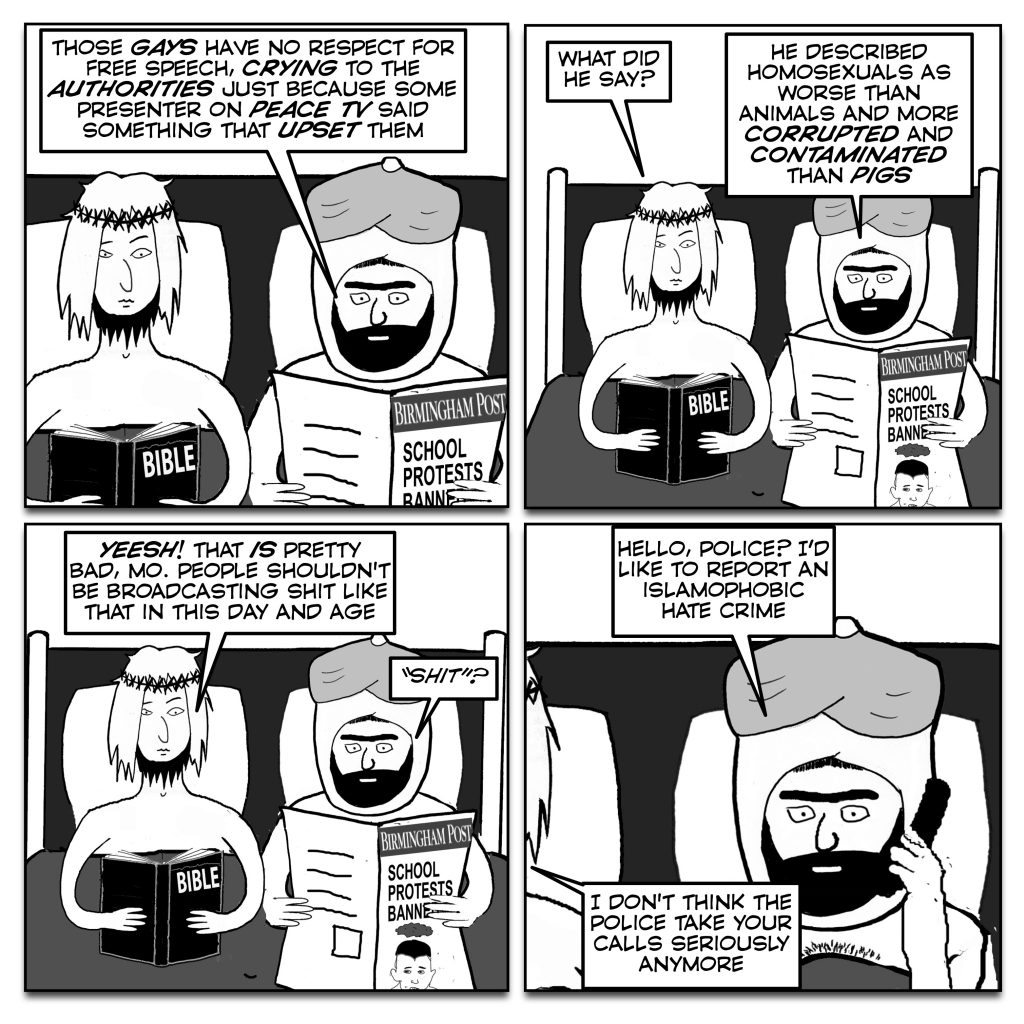 This is the story, from the summer. "The Valley of the Homosexuals"!
There's a new Jesus & Mo book out! Volume 8 contains over 200 strips from 2015 to late 2019 – and a foreword by biologist and author Jerry Coyne.
Order now and you'll be just in time for Xmas: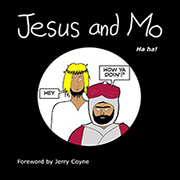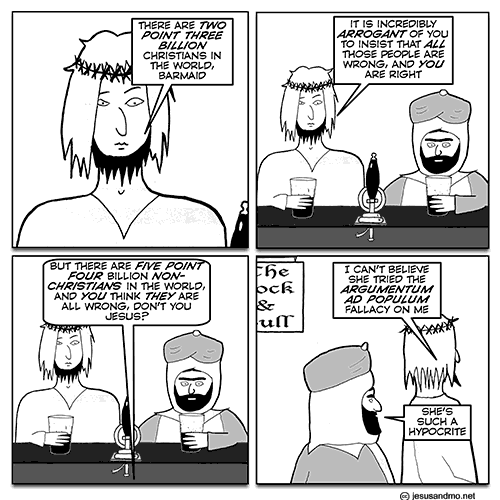 Mo got exactly the same treatment 10 years ago. They never learn.
Congratulations to Eoin from Dublin on winning this month's raffle – a signed copy of the soon-to-be-published Volume 8 of Jesus & Mo.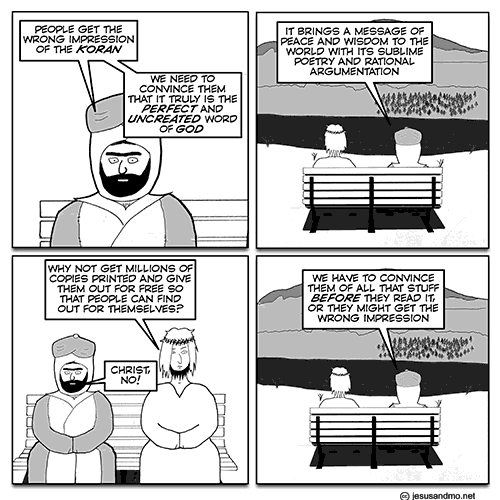 They might think it's a bit crap.
The Jesus & Mo comic was 14 years old on Sunday. They had a quiet night in.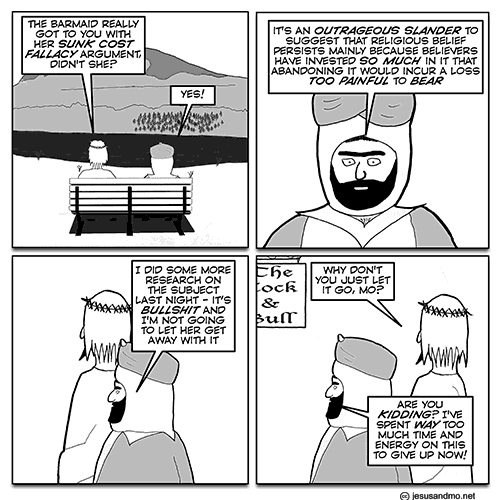 Might as well.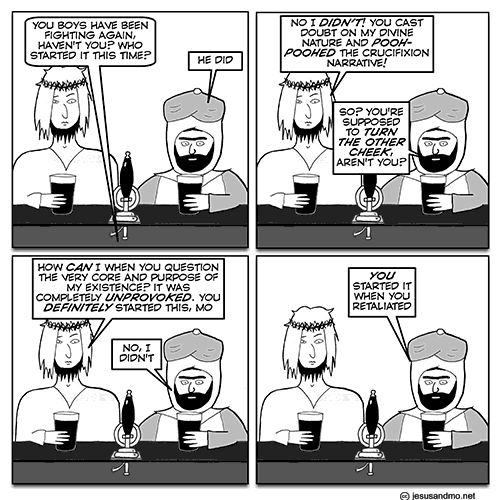 Oh, grow up!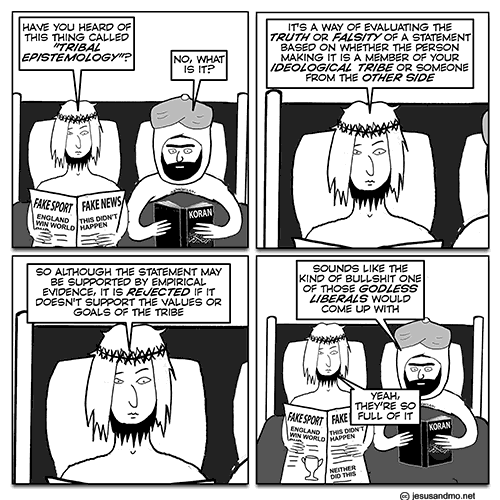 They would think that, wouldn't they?
Congratulations to Tomas from Sweden who wins this month's raffle prize – a signed copy of the soon to be published eighth volume of J&M strips, working title "Ha ha".
If you like Jesus & Mo and want to help keep it going into its fifteenth year, why not pledge a dollar or two per month in support? Just go to Patreon and follow the instructions: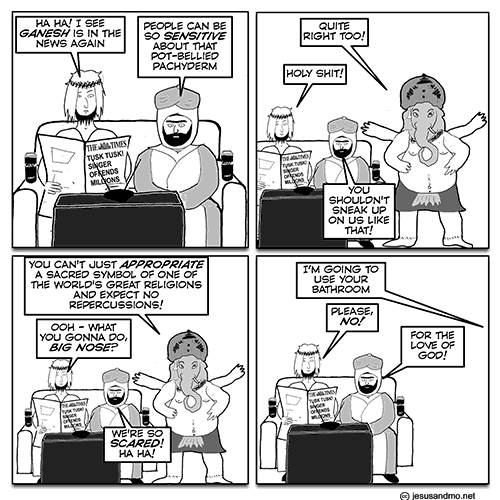 It's Cher who's in trouble, according to this disrespectfully titled story in The Times (subs only).
Ganesh last appeared here 13 years ago!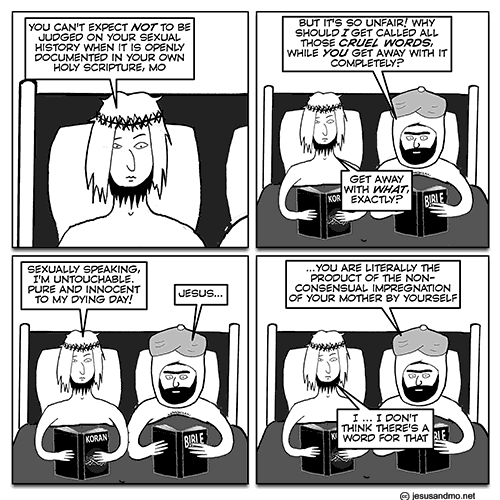 Is there a word for that? Possible prize! Edit: more than one word will probably be necessary.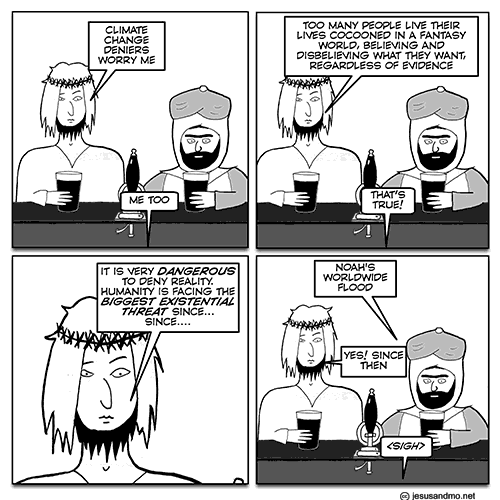 It was a Radio 4 Thought for the Day last week.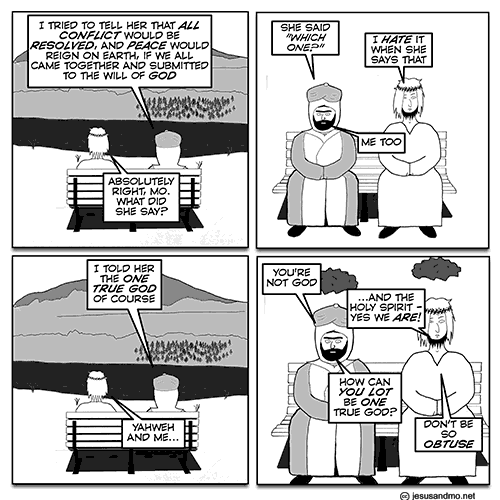 Obtuse?