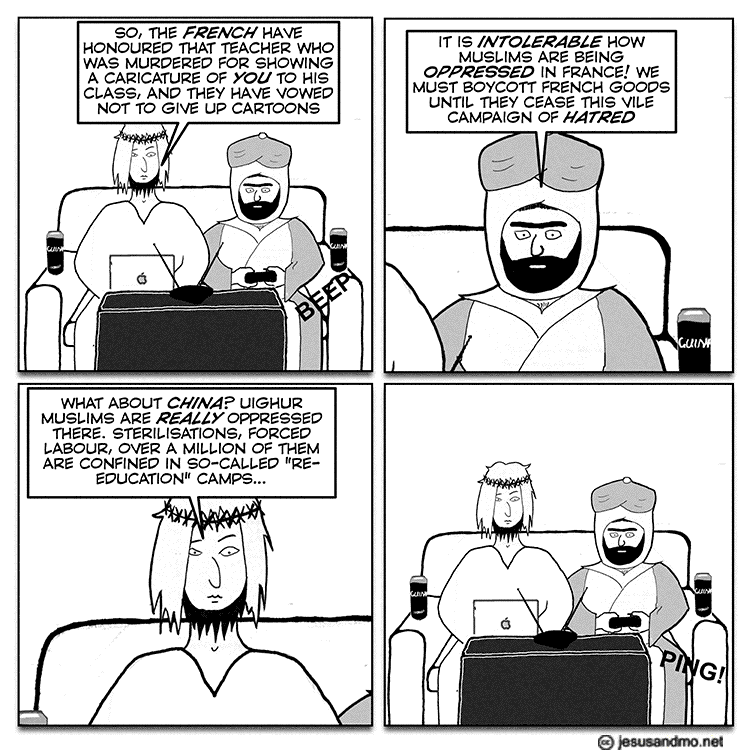 It's not funny.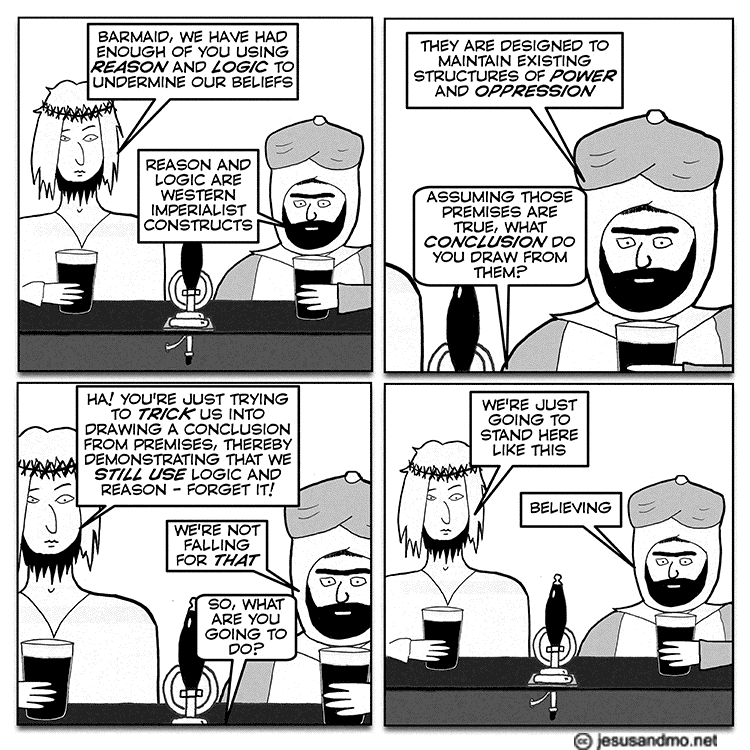 Oh well, it's been nice chatting with you.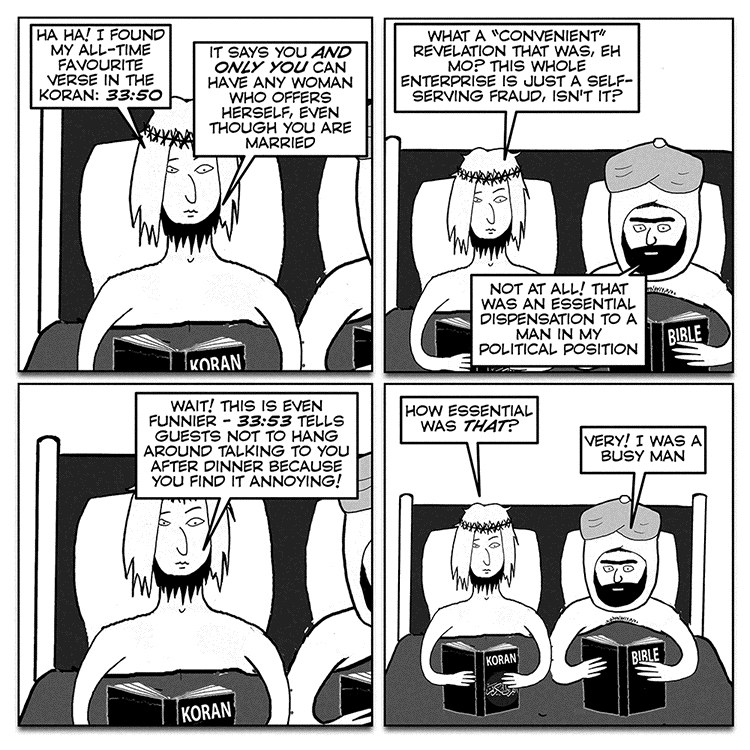 The Koran isn't a barrel of laughs, but it has its moments.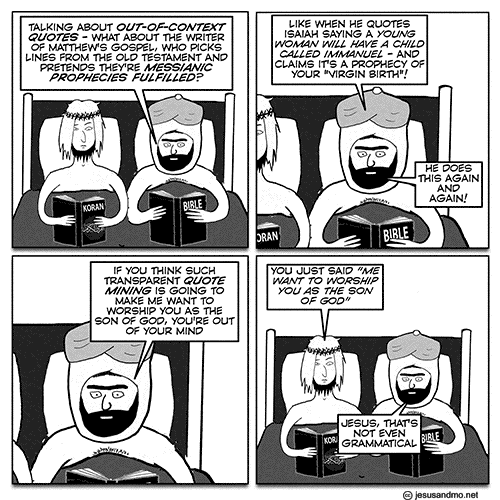 That's enough out-of-context quote jokes – Ed.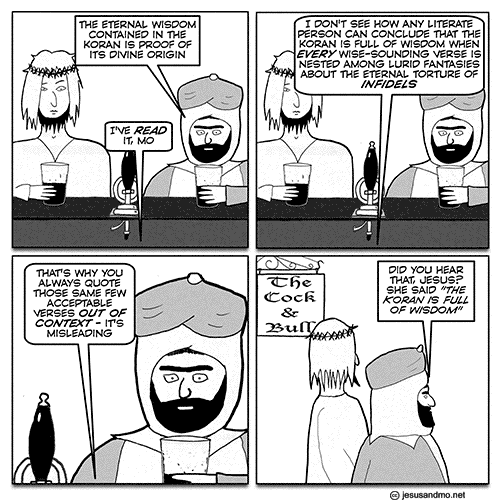 She did!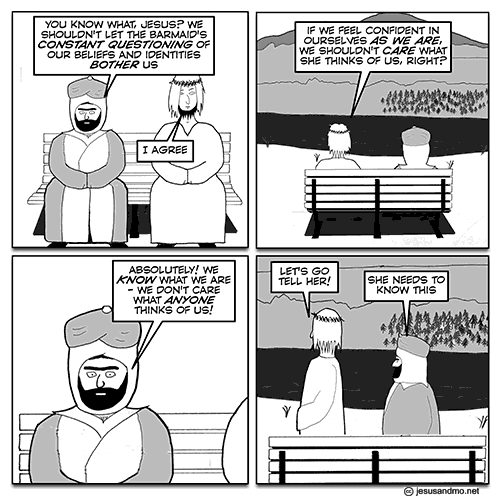 I don't care what you think of this strip.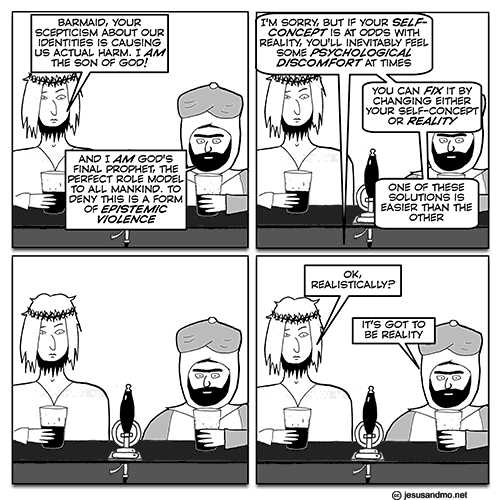 Much easier.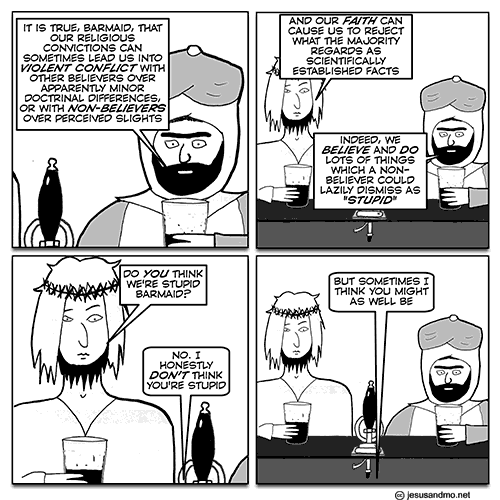 Yeah, why not. Let's do this.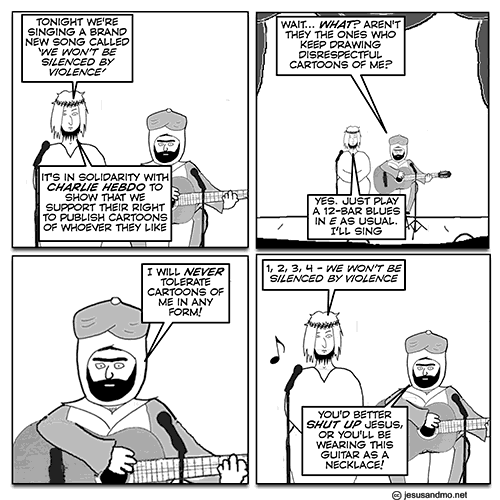 In solidarity with Charlie Hebdo today, as the trial of 14 alleged accomplices to the attack of 7 January 2015.
And congratulations to Roland from Sweden who wins this month's raffle prize!
If you enjoy Jesus & Mo and want to support its continued existence on Earth, you can become a patron here. Just a dollar a month is all it takes to put a smile on the boys' faces, and make Mo forget the blasphemous offence he suffers every week: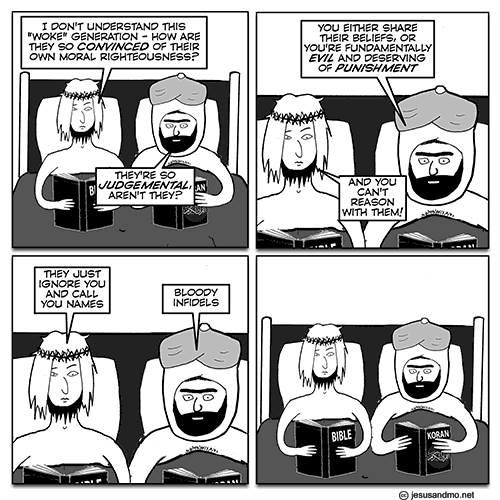 Bloody boomers.