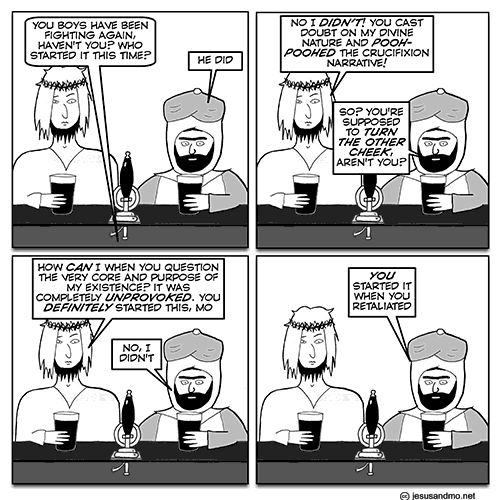 Oh, grow up!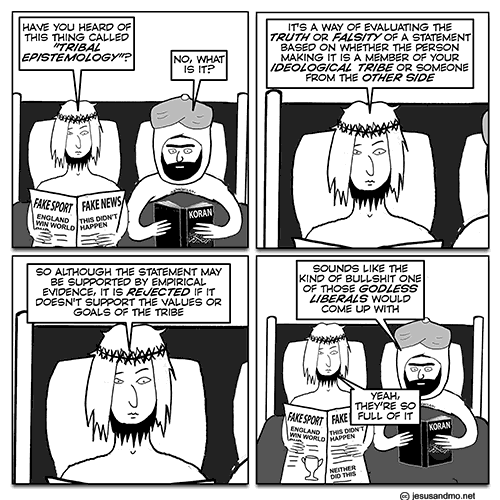 They would think that, wouldn't they?
Congratulations to Tomas from Sweden who wins this month's raffle prize – a signed copy of the soon to be published eighth volume of J&M strips, working title "Ha ha".
If you like Jesus & Mo and want to help keep it going into its fifteenth year, why not pledge a dollar or two per month in support? Just go to Patreon and follow the instructions: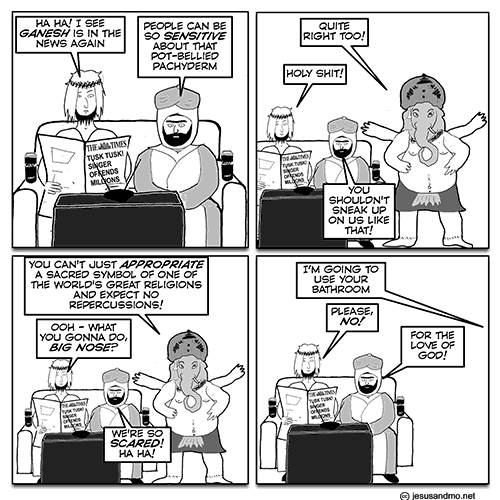 It's Cher who's in trouble, according to this disrespectfully titled story in The Times (subs only).
Ganesh last appeared here 13 years ago!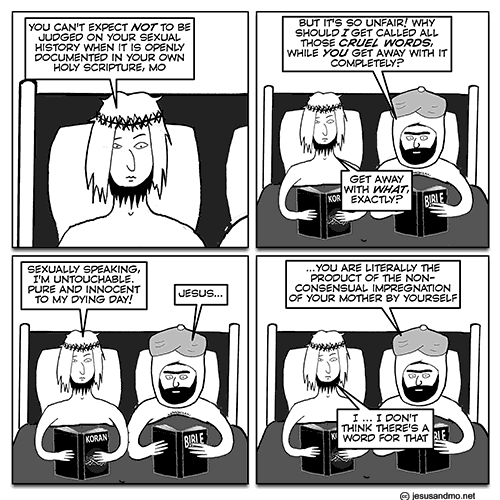 Is there a word for that? Possible prize! Edit: more than one word will probably be necessary.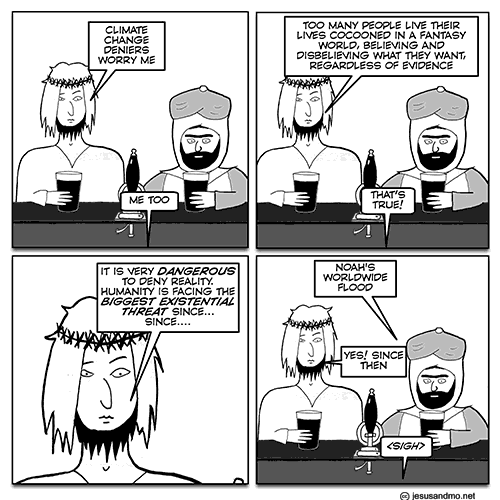 It was a Radio 4 Thought for the Day last week.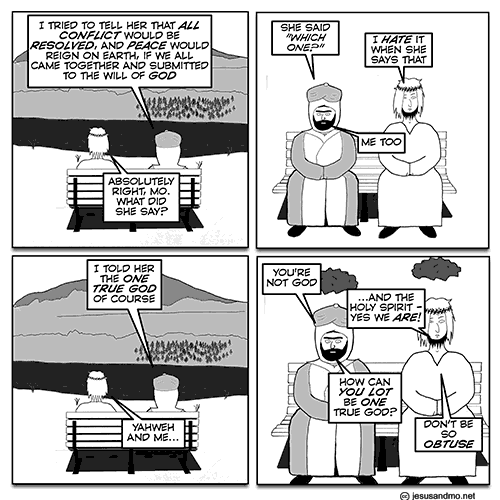 Obtuse?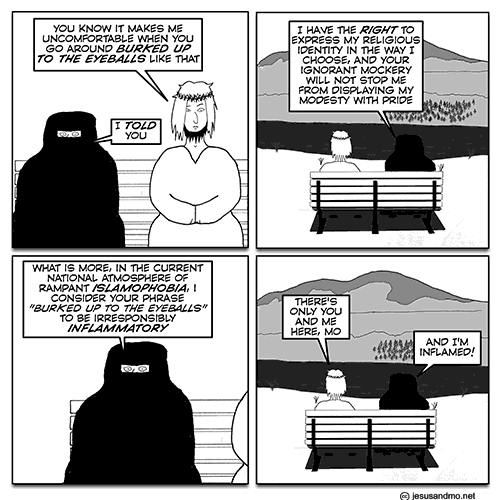 Congratulations to Gail, who wins this month's raffle prize – a signed a dedicated print of her choice.
If you enjoy Jesus & Mo, please think about becoming a Patron. Pledging dollar or two a month is all it takes to make the hell-bound blasphemer who draws this comic happy.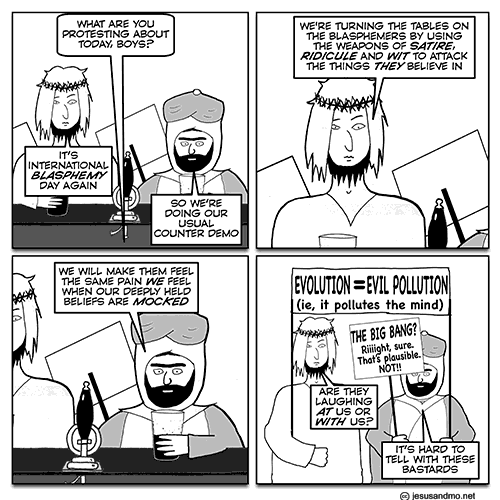 Actually, it's International Blasphemy Day next Monday, so they're a little bit early.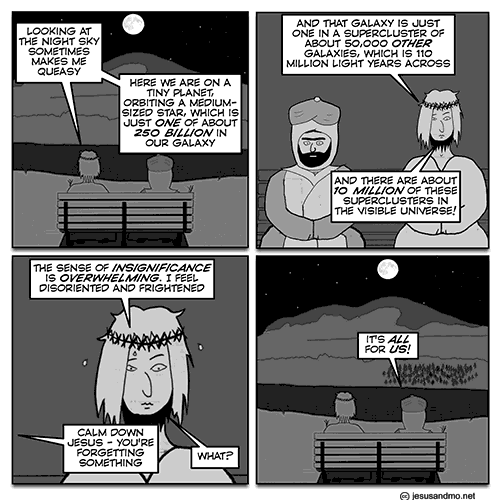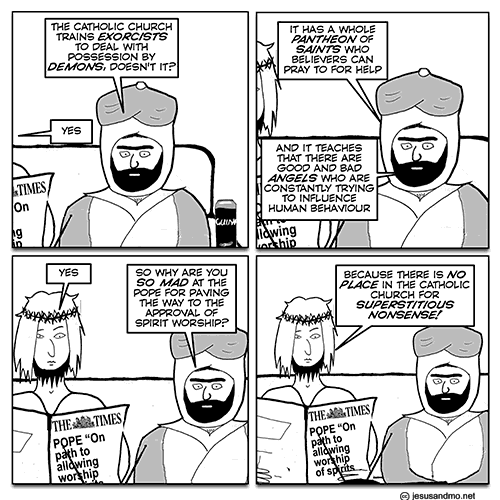 Quite right, Jesus!
From this story in The Times. Paywall, sorry – couldn't find another source.