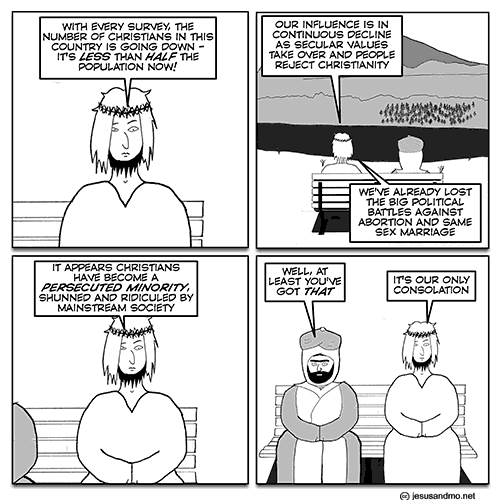 Congrats to James from WA who wins this month's belated raffle prize – a signed print of his choice.
Join the fun and help keep J&M going here: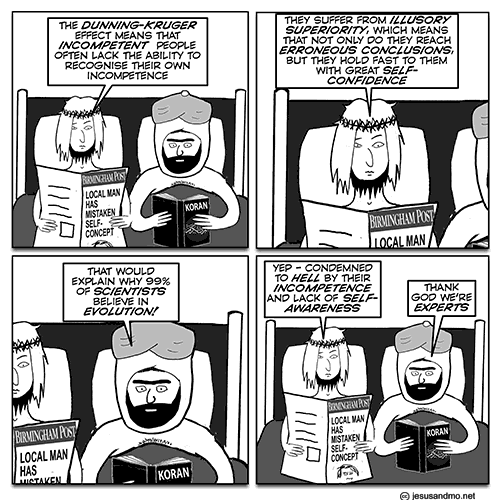 A resurrection from 2009, as we're on holiday again. Raffle will be drawn next week.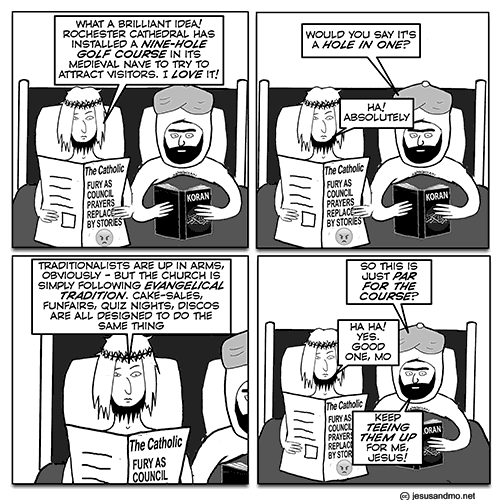 Mo's just getting into the swing of it.
Hat tip to The Freethkinker for this week's story.
Next week's raffle draw will be postponed by one week, as I'm off on holiday again. It's not too late to enter: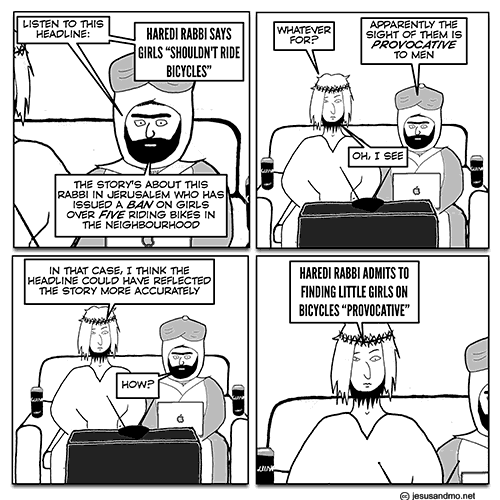 Story here.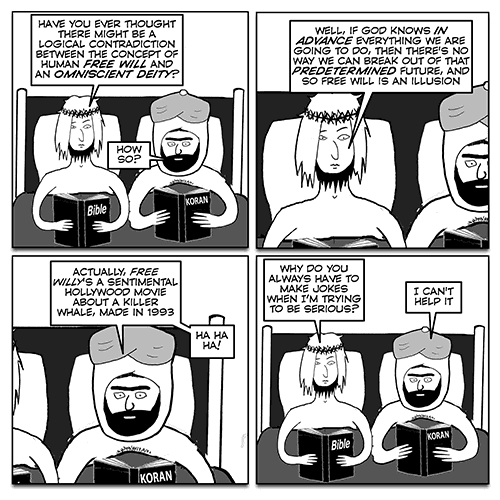 On holiday, so here's a corny resurrection from 2006.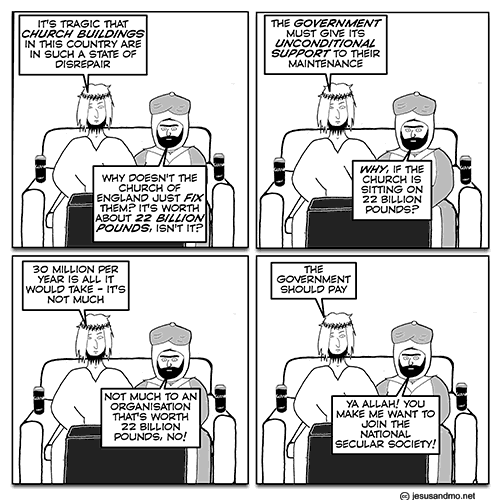 UPDATE (July 12, 2019): The previous estimate of the C of E's wealth was an understatement ah 8.3 billion. That was just investments. The National Secular Society has a more realistic breakdown here.
Maybe you should, Mo. Maybe you should.
This strip based on a story from last year. C of E's financial status based on this.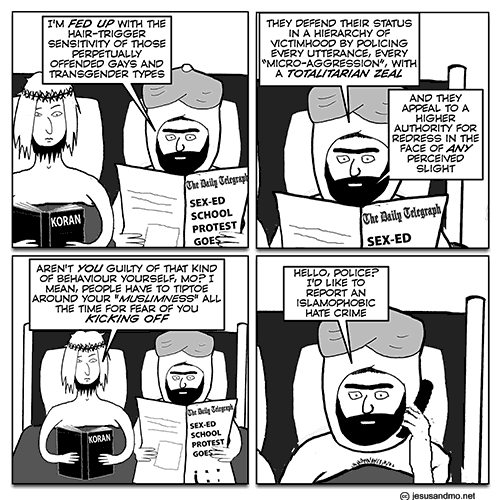 It's that punchline again!
Congratulations to Raja from GA who wins this month's raffle prize – a signed print of your choice.
You can join in the raffle fun by becoming a Patron here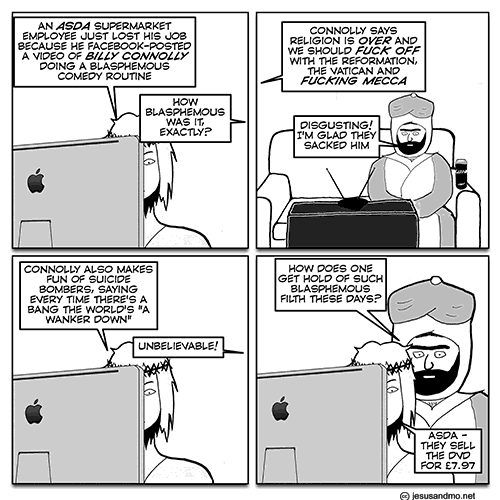 It's another real-life joke! This is the story. This is part of the Billy Connolly routine. And this is a recent screenshot from Asda's online store: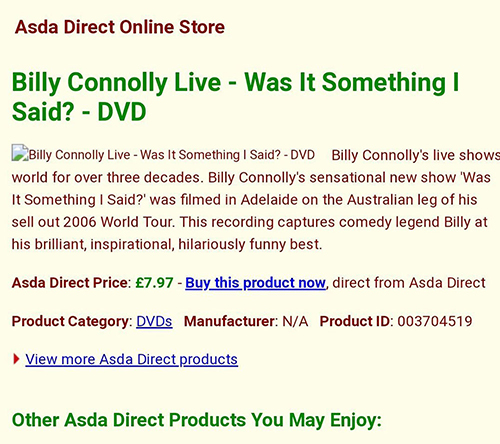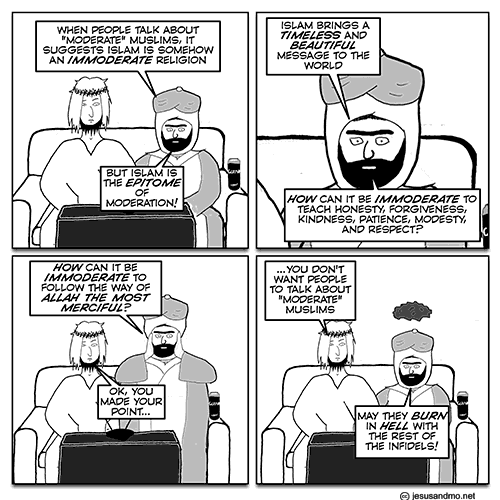 Also, what is "moderate" about believing so strongly in something which is almost certainly not true?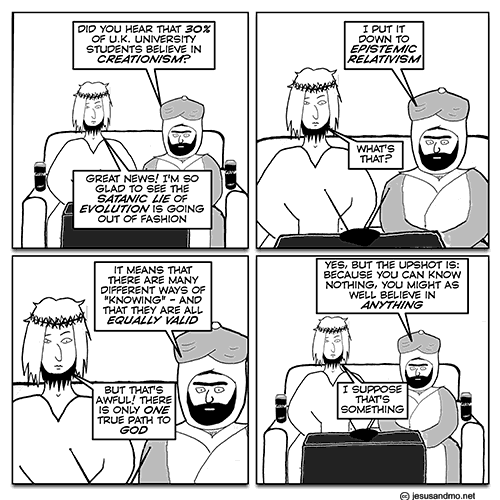 This strip is from 13 years ago. The stat was based on an old survey which has subsequently had doubt cast upon it.