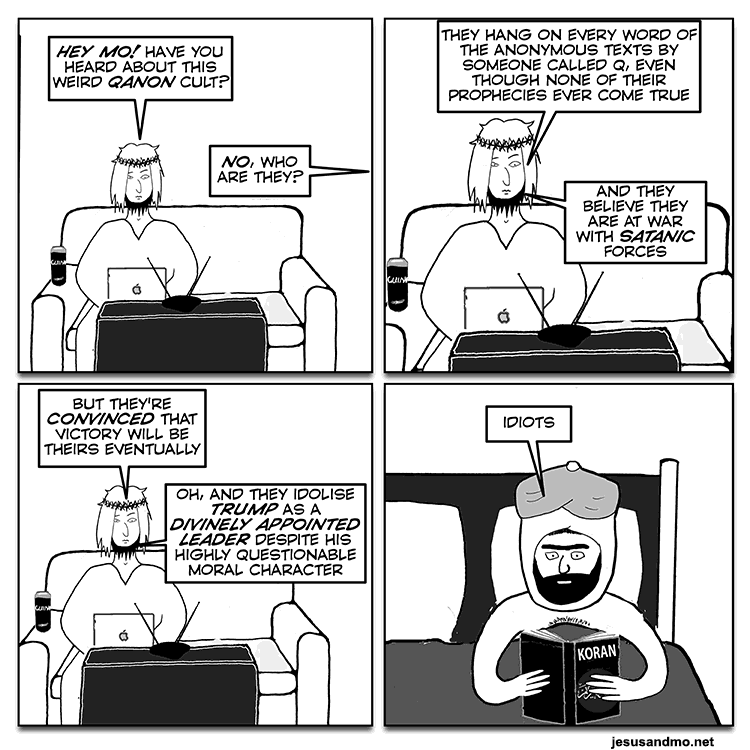 It just goes to show.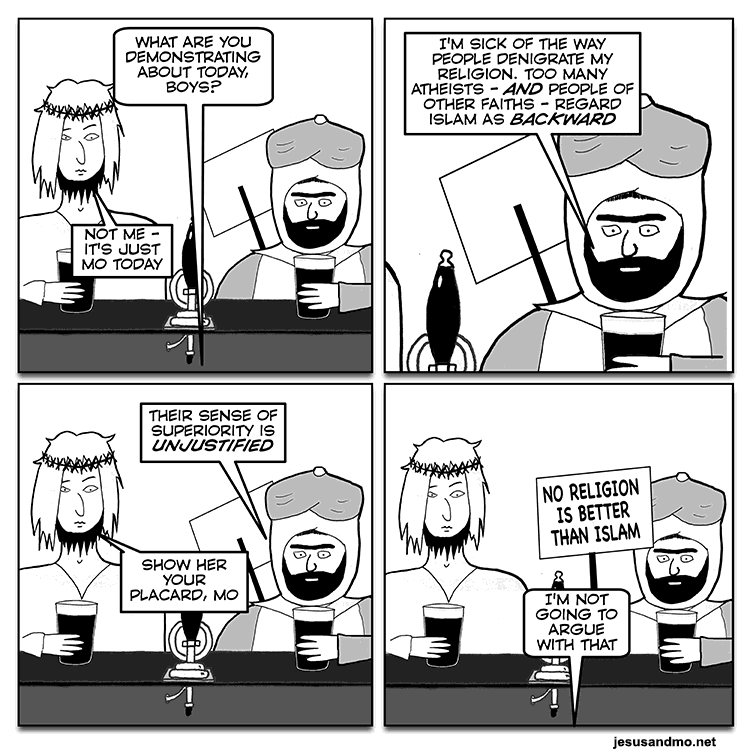 Based on an old photo, which appeared in last week's Freethinker newsletter.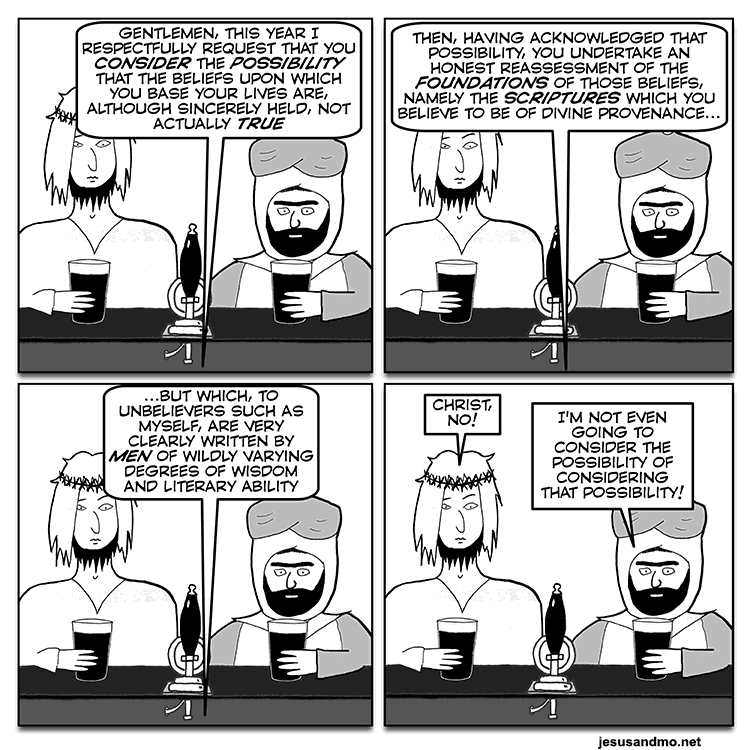 It's going to be another long year.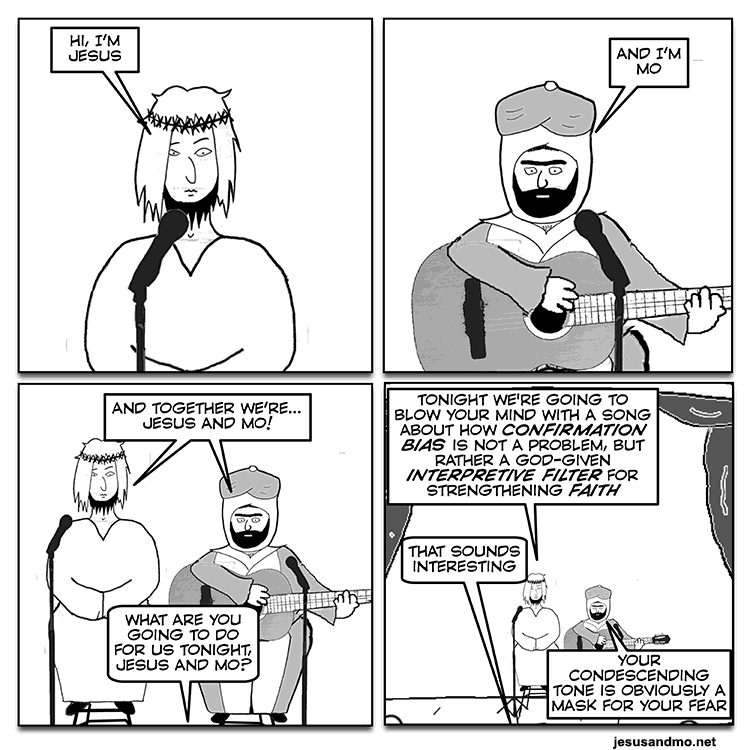 God knows where they got that idea from.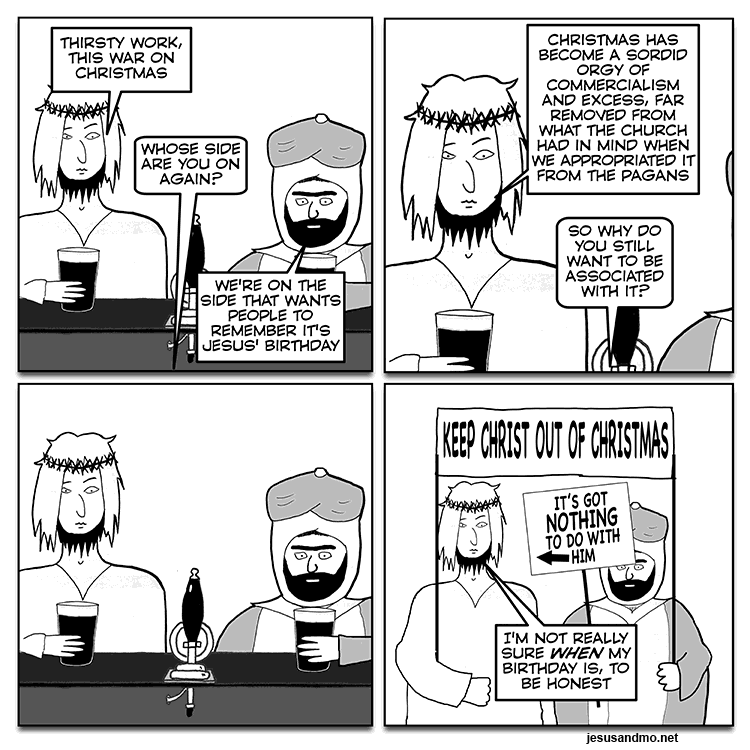 Wishing all J&M readers a happy and safe sordid orgy of commercialism and excess!
(This is a rewrite of a 14 year old strip)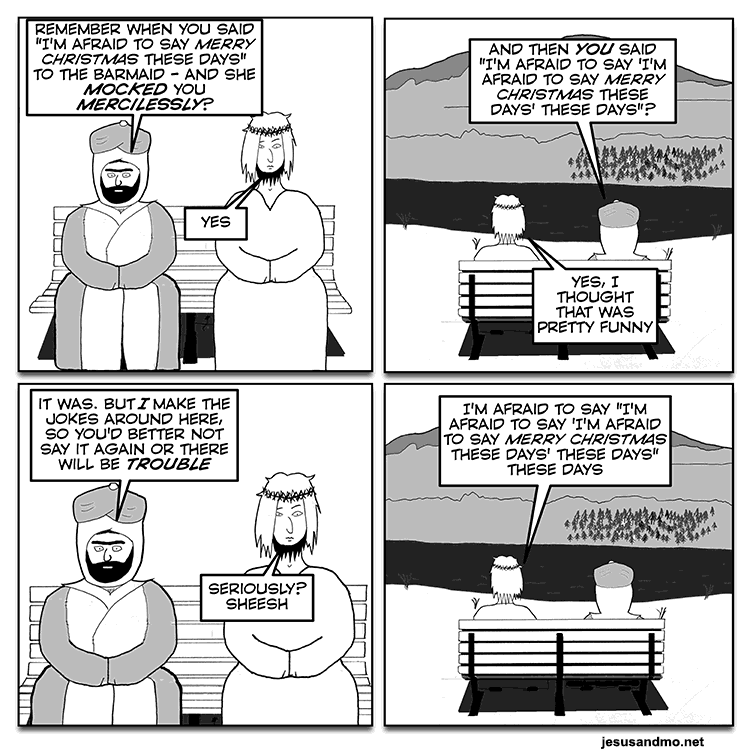 Well I think it's funny.
The original gag is from 4 years ago.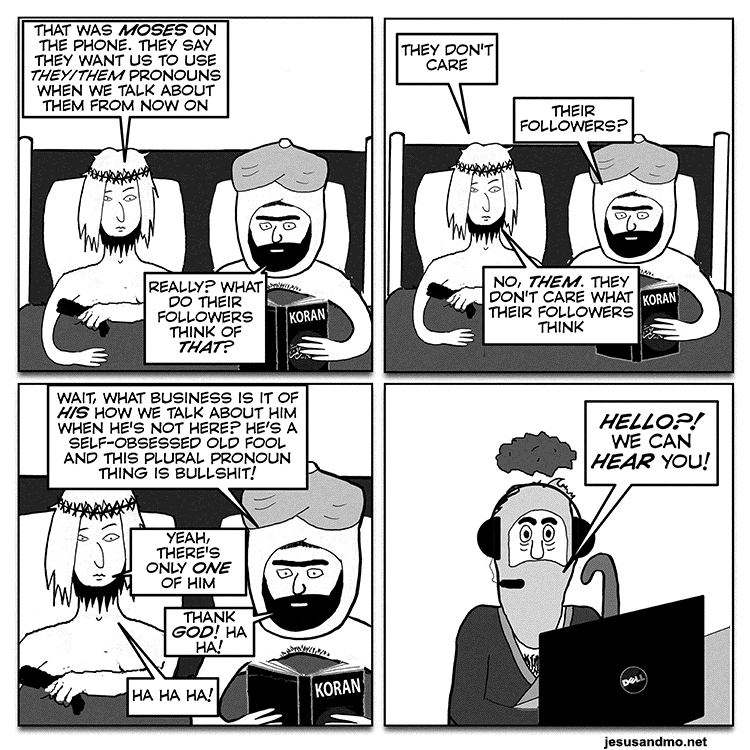 Poor them.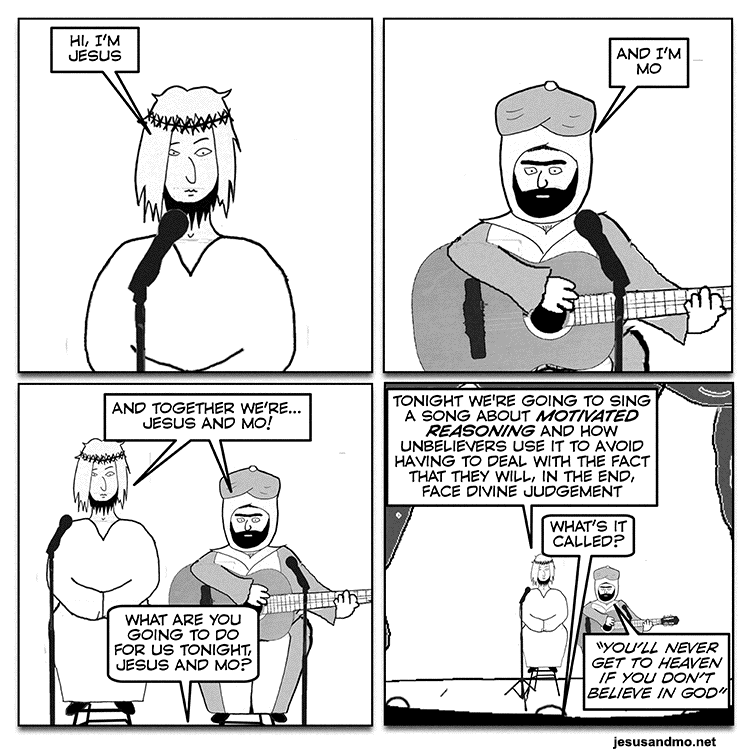 So you'd better believe it.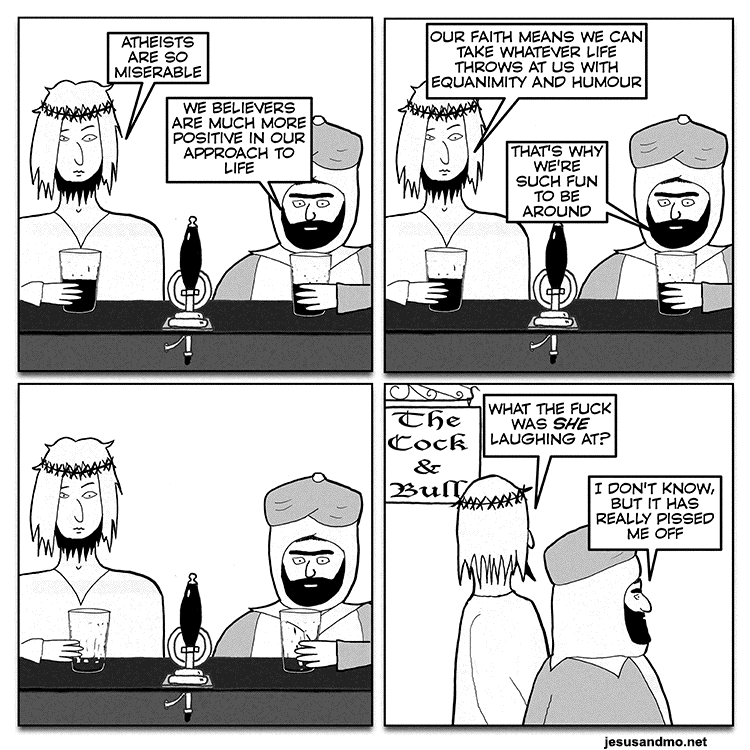 One final contribution from Joe McKeever.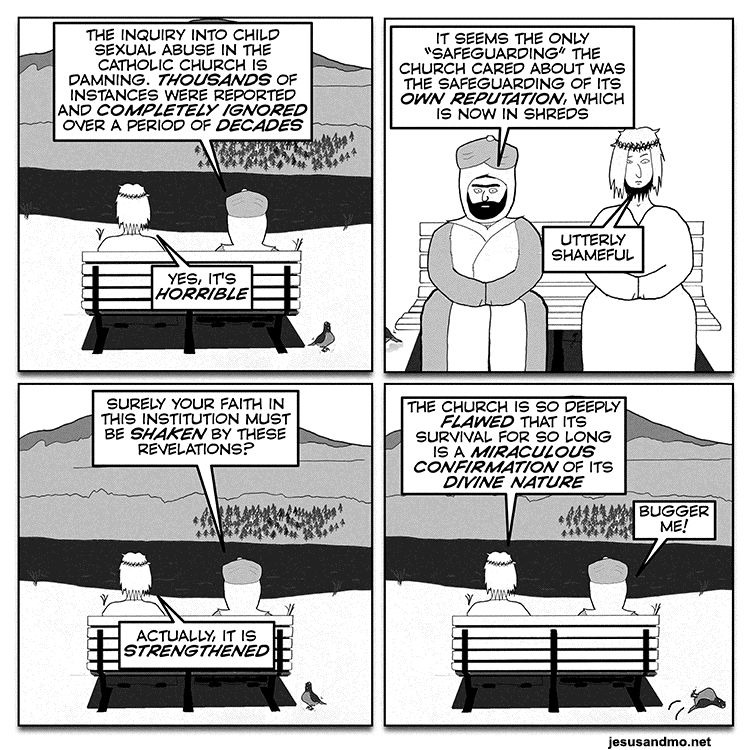 Not literally. It's a British exclamation of surprise.
Thanks to Joe McKeever, who really believes this stuff (see item 6), for helping with this week's script.